Have you been working through something and you need some direction? Are you trying to keep the balance in your life but find yourself tipping one way or the other? Check out what your zodiac sign has to look forward to this week, and what to expect in the near future.
This week we are using the Fantastical Creatures tarot deck. In honour of the New Moon and all it's fantastic magic coming at us this week, I thought this deck would be perfect. (Read about the powerful New Moon shift happening tonight)
AQUARIUS – January 21 – February 18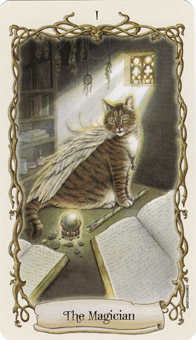 You have had plenty of time to consider your next move, but it seems as if you've not thought out the more intricate details of what is or could be on offer for you. There are tears of frustration going on this week. You feel that your hands are tied. It seems as if you're in the mindset of blaming all & sundry for your own, personal mistakes & errors of judgement.
You want a fresh start for your own, personal year ahead. Life is more balanced for you & that will facilitate a new beginning for yourself. Wipe the slate clean this coming whilst you can. Life has not been easy. You have made great headway but now you need to find an alternative life path if you are to progress. Friday, a strong female energy, who is not to be messed with. Archangel Ariel wants you to be more grounded over the coming months & more aware of nature too.
PISCES – February 19 – March 20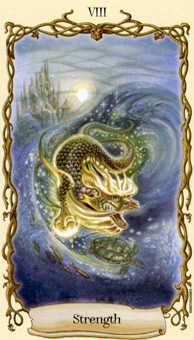 Some people are just meant to be in your life but there is no promise that the dynamics of this association is going to make you happy. They are there to teach you a lesson, for you to develop & for you to become strong. Once you have learnt from this person, you have to know when to let them go. Maybe they still need to learn lessons but maybe you're not destined to be their teacher any longer?
Archangel Gabriel will help you say what needs to be said for you need to bring new energies, new people into your life. People who resonate with the new you. You have learnt some lessons good & proper & now you have to consider what is next for you. Where do you want to be by the end of 2018? You have some wonderful opportunities just waiting around the corner. Consider them wisely. Don't rush ahead, broker change when you have firmly decided what direction to go in. Act in haste, repent at leisure…
ARIES – March 21 – April 20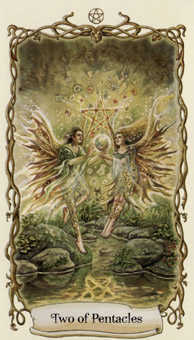 Now that we have moved into your own Sun Sign, there is nowhere to hide any longer. I hear a loud groan coming from the Ram Department. You need to slap a smile on your face, you need to focus on the most absolute positive outcome & remain upbeat. Take everything that life could throw at you this week firmly in your stride. Go & pour yourself a drink & go & sit in another room. Take the dog for a walk, plug yourself into your music. Don't allow anyone to get a rise out of you.
There will be some 'good news' Great.. is what I hear – try with Archangel Gabriel's assistance to help you see the positive in that news. I have male & female energies, same suit, there is a close bond here. I also have the Two of Pentacles – you are going to have to do a very fine balancing act this coming week. You need to tread very carefully so as not to drop the balls & have to clear up the resulting mess. Focus on the positives of 2018. Learn from the mistakes of 2017 & promise yourself not to fall into the same traps again.
TAURUS – April 21 – May 21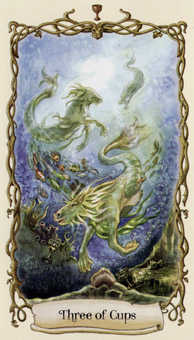 The Three of Cups. Loved ones in your life are either not around you or there has been a major split through arguments or disagreements. The Ace of Swords – Okay, deal with it. You cannot make people like you, you cannot be in control of other people, but you can be in control of yourself. Take yourself in hand, look at what you need to change in the next few months. Write it down & stick to it.
People have taken advantage of you in the past, don't allow them to continue to do so. Mid week, I have a dark haired male energy. He is someone who is quite forthright & dynamic. He wants to press ahead with situations. Your emotions are involved here & it seems as if you will have trouble making a decision about this man. If you have to question then the answer, surely, is No? Over the weekend, you could well feel cheated or deceived in some way? Archangel Raphael wants you to take time to heal your mind, body & soul.
GEMINI – May 22 – June 21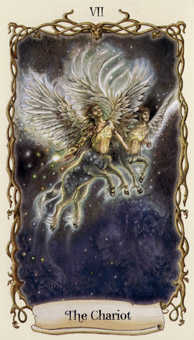 Life is more as you would like at the moment. Your master plan seems to be taking shape & one of the reasons is that you have had to accept your lot in life. Things change & you have had to go with the flow whether or not you wanted to . Mid week, I have a male energy showing. He is of a higher ranking to yourself – he could be a boss, a father figure, someone holding a position of authority over you. Just be careful the second part of this week, for you could well find that pressure is being put upon you to make decisions.
With the Chariot showing, this is always a card of warning. Don't be in such a rush to consolidate situations that you leave things undone. Remember, repent at leisure is the key phrase here. Money, large sums is your focus over the weekend. Archangel Jophiel will be standing close from Friday onwards. She wants you to enjoy the next few months but she also wants you be savvy with the cash at the moment too.
CANCER – June 22 – July 22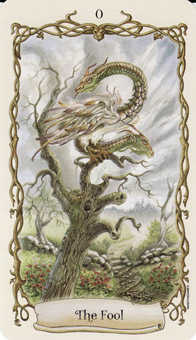 You are on the cusp of major, major change & with the Fool showing this week, it doesn't matter whether or not you rest of your laurels. Change is in the air. Things considered as permanent in your life have been hit by a bolt of lightning. There is nothing to repair, so allow the old to leave & the new to come in. Don't look this gift horse, 'change' in the mouth. You really do need to press on with your life & if it means leaving people or situations behind, then so be it. Bring about closure.
Loosen, no, cut through the chains holding you back. Feel as if people have taken advantage of your better nature for that will make things all the easier for you. Don't look back, don't waste time considering others, just go your very own, sweet way. Take control of your life & embrace the new. Archangel Raphael wants you to heal this year, 2018, so get rid those that wound & hurt you most.
LEO – July 23 – August 23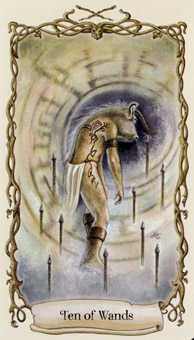 Talk, talk, talk. So, where has all that talking got you? Life cannot continue the way it has & there is a financial linkage here too. Brilliant, you have worked out that there does need to be change, ASAP, this year, but what changes are you going to make? I clearly understand that you are going to be walking away from a situation, turning your back completely. As I said, all well & good but what are your plans for the near coming future?
Archangel Jophiel wants you to enjoy your life, to have some fun. Money is very important, for we can't live on thin air. Maybe you need to consider a fresh start, starting right at the bottom rung of the ladder. That would be a bitter pill to swallow, but as soon as you start, the sooner you will start to rise up on the rungs of the ladder. Your choice. Over the weekend, have a male energy. Maybe he would be willing to help you financially? Archangel Gabriel can help communications.
VIRGO – August 24 – September 22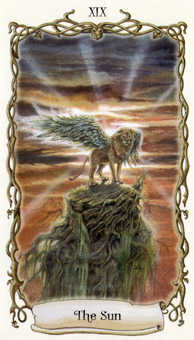 Life is rocky emotionally for you at the moment. Not necessarily in your love life, I get the strong feeling this is to do with work, business, dealings with money. I feel at the moment, you wake up thinking this is just another day. Use this week to think of your options. You can use this time to really look behind the scenes at what you want to do next. Go on the internet, do your research.
Archangel Raziel wants you to tap into your own, innermost dreams. He wants you to follow them. Don't be hood winked into taking the wrong path because it maybe pays good money. It's only good if you're happy. If you're not then what is the point? Your indecision followed by the Sun tells me that you need to take time. Yes, there is a large sum of money at stake too. Around the weekend, you are going to be going somewhere that maybe you don't want to go to but I see some lovely new people around you!
LIBRA – September 23 – October 23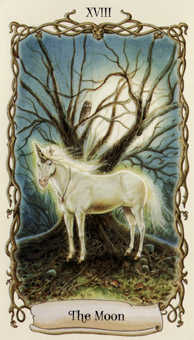 Power is all yours at the moment. You have decisions that you need to make & you need to ensure that when you do this, the scales are well & truly balanced. If you go ahead & take action & there is imbalance, then you are unlikely to make the right decisions. I have the Moon showing here. I also have a male energy showing. He is, on the face of it, a lovely, kind wise person but….. he is not you. Yes, he can give you lots of 'good' advice but that is
His take on your situation He is not living your life, you are! Take control of the reigns. You have decisions, a Yes or a No answer to give, but bide your time until the end of February, even mid March! The Moon takes a month to wax & wane – to move with the tides. Life will become or seem more of a burden at the close of this year – great – but be patient. Archangel Michael wants you to make good decisions, he wants you to grow to be more decisive.
SCORPIO – October 24 – November 22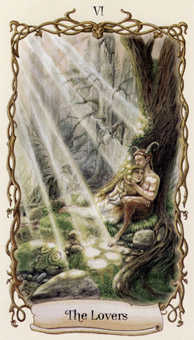 Still life is coming nicely together for you but there is one area which is not quite as good as you would like. I have your own personal happiness & it seems as if you're going to have to consider what it is that you believe is going to bring you happiness longer term. Many of you would like to find a partner, others would like to move a friendship or partnership onto , what I call, the 'next level'.
You feel that there is someone who could quite possibly fit the bill, you have put effort & time into this connection & now you want to move situations forwards. Many of you will be considering your home life, is it a happy environment or is a house move part of your agenda this year? What would make you happy is one thing but you have to consider your situation with a smattering of reality too my friend. A good weekend head is on the cards for you if you want to be sociable. Archangel Jophiel wants you to put your glad rags on & let your hair down for once.
SAGITTARIUS – November 23 – December 21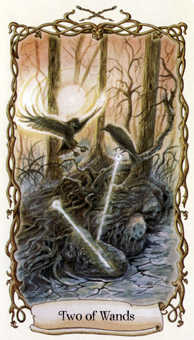 I have a male energy, someone who feels he is a good, solid sort of chap. I also have a female energy whose focus is on her personal financial well being. There could well be a connection here – is it a love connection or is it a business one? I do have the card of the Two of Wands – & I hear you asking yourself, "Is there an us? And if there is an us, where will it take us?" Well he or she who waits, who sits on the fence could just be pipped at the post.
If you want to move things along, if you want to have a connection with this other person, then take the bull by the horns. It seems as if you've lost your mojo recently & you're going to have to work hard to get it back. You are one of the stronger Sun Signs, so don't forget it & don't let others forget it either! Archangel Haniel wants you to have a fresh start. You desperately need an injection of 'the new' in your life. Be it work, be it love, be it just plain good fun!
CAPRICORN – December 22 – January 20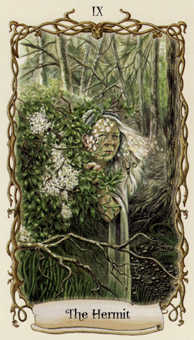 Money isn't great for you at the moment. Well, there are ways & means of making money. You could consider a change of work or for some Goats even finding a second job! This is a sign which can be sometimes lazy, a sign that enjoys the good things maybe a little too much, to the extent that earning money can take a back seat. I have a male energy & he has a business link, could be a business man or self employed.
Mid week, I have you sitting on the fence. What? Again? Go out into the world & get what you want to get! Nothing comes for free, surely you have learnt that by now? Towards the weekend, I have an overseas link. Are you planning a quick trip overseas? Are you considering booking a holiday for the upcoming bank holidays? Over the weekend, I have a female energy. She will be on your mind. She has been of great help & support in the past. Archangel Azrael wants you to make changes.