Striking Photos Of Last Night's Supermoon From Across The World
This month's full moon came the closest to Earth that it has been since 1948. Skywatchers and astrophotographers flocked to see the big, bright moon in all of its glory Sunday night.
The full supermoon peaked this morning (Nov. 14) at 8:52 a.m. EST (1352 GMT), but it will still look "super" for about a day after its maximum. So if you haven't seen it yet, there's still some time to go check it out.
The full moon won't get this close to us again until November 25, 2034. And the closest full moon to Earth this century will occur on December 6, 2052, when our celestial neighbor will be just 221,472 miles away.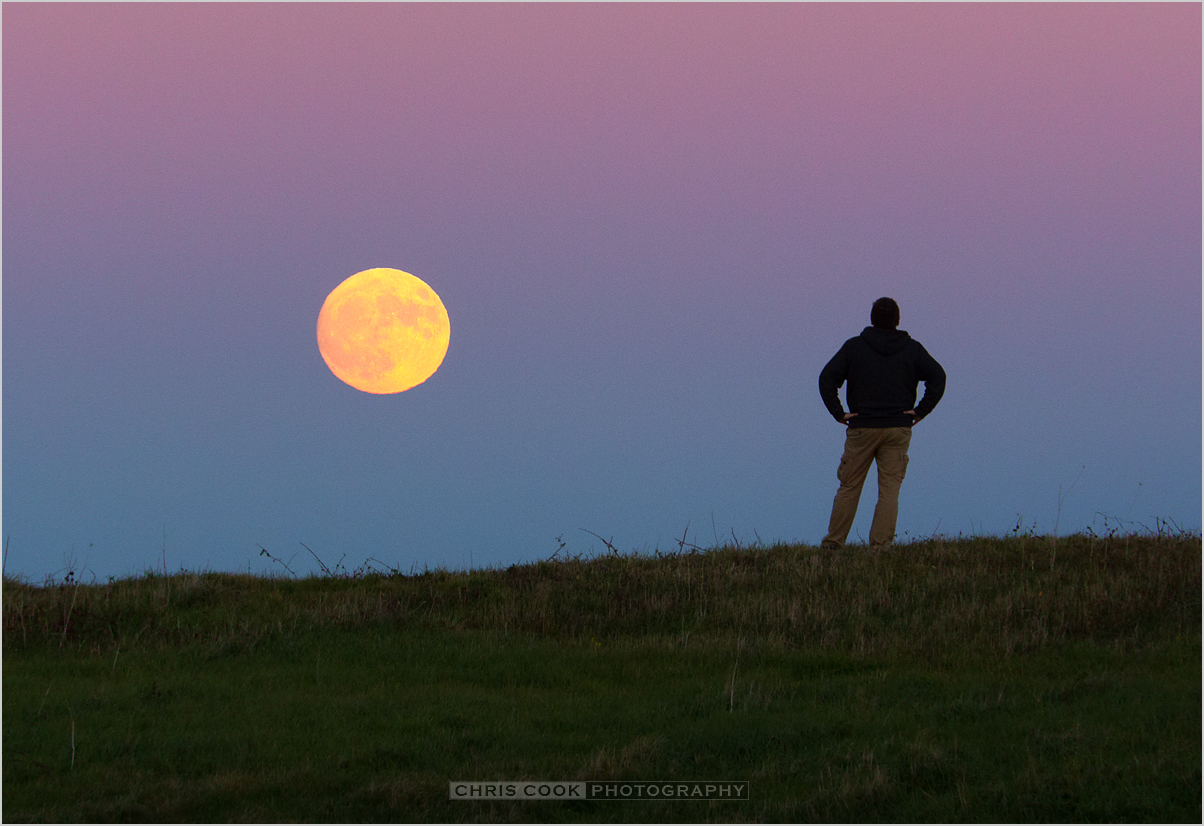 Photographer Chris Cook took a self-portrait with what he called the "super duper full moon" on Sunday (Nov. 13). Credit: Chris Cook
www.cookphoto.com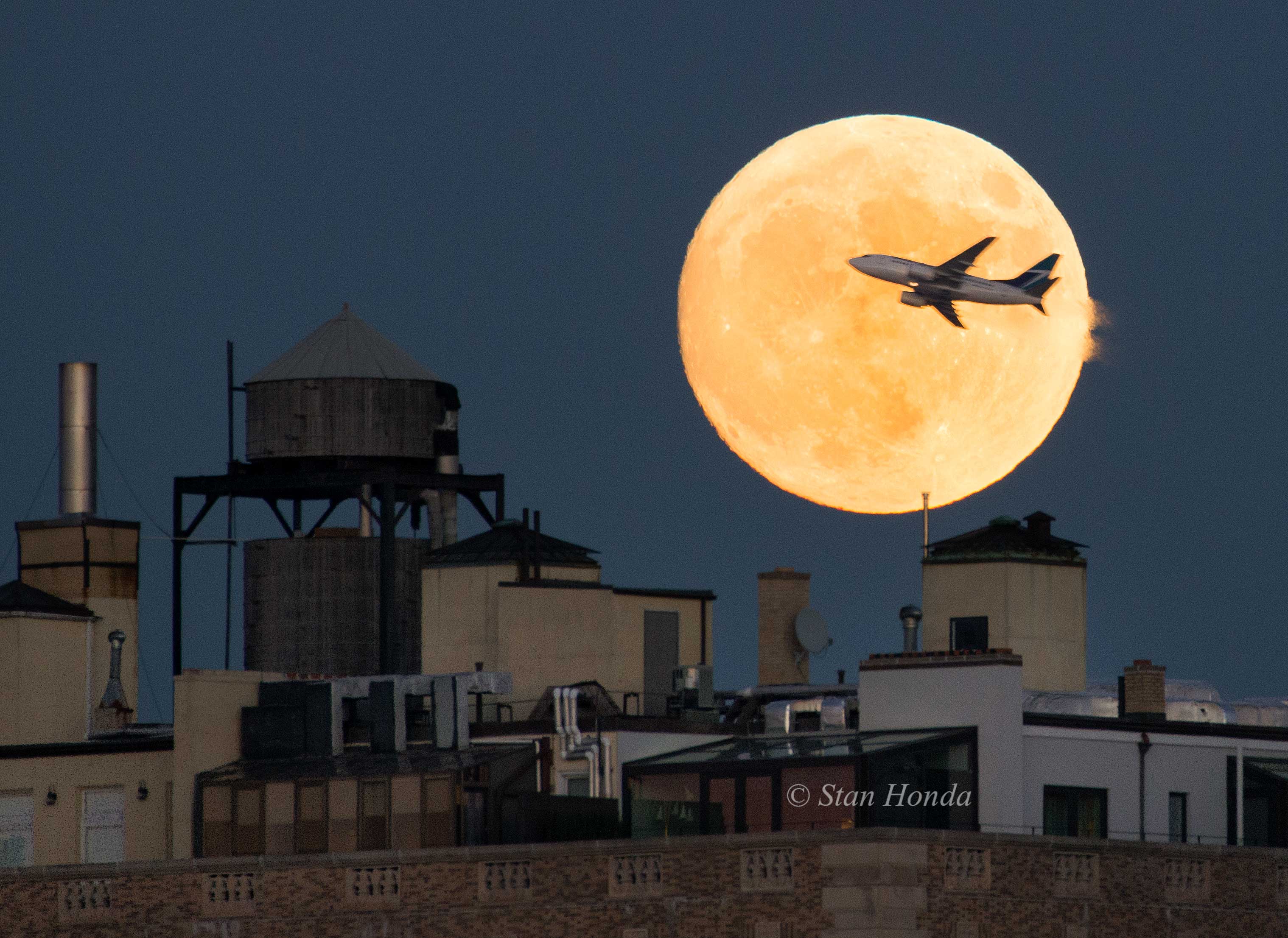 Photographer Stan Honda caught this photo of a West Jet airplane flying in front of the supermoon after taking off from LaGuardia Airport in New York on Nov. 13. Credit:
Stan Honda

The supermoon is seen rising behind the Soyuz rocket at the Baikonur Cosmodrome launch pad in Kazakhstan Monday. PHOTOGRAPH BY BILL INGALLS, NASA

The supermoon rises behind an eagle sculpture atop LeVeque Tower in Columbus, Ohio, on Sunday. PHOTOGRAPH BY ADAM CAIRNS, THE COLUMBUS DISPATCH, ASSOCIATED PRESS

The supermoon appears to balance on top of the St. Louis arch. PHOTOGRAPH BY DAVID CARSON, ST. LOUIS POST-DISPATCH, ASSOCIATED PRESS
A jet flies across the supermoon en route to Heathrow Airport in London. 
PHOTOGRAPH BY ADRIAN DENNIS, AFP, GETTY IMAGES
The supermoon rises above apartment buildings in Beijing. 
PHOTOGRAPH BY NG HAN GUAN, ASSOCAITED PRESS
The big, bright moon looms behind a Ferris wheel in Hong Kong. 
PHOTOGRAPH BY ANTHONY WALLACE, AFP, GETTY IMAGES
The moon rises behind the castle of Almodovar in Cordoba, Spain. 
PHOTOGRAPH BY MICUEL MORENATII, ASSOCIATED PRESS
Beijing's Forbidden City makes for a stunning place to enjoy the supermoon. 
PHOTOGRAPH BY NICOLAS ASFOURI, AFP, GETTY IMAGES
The supermoon rises above the Valley of the Gods near Mexican Hat, Utah. 
PHOTOGRAPH BY JIM LO SCALZO, EPA
---
h/t NatGeo