Ruby the dog was agitated and nervous before her spay surgery the other day.
So her veterinarian, Dr. Ross Henderson, pulled out his guitar and got down on the floor to comfort the pup with a sweet little serenade. He played the Elvis Presley song "Can't Help Falling In Love," which seems to reflect exactly how Ruby started feeling.
"It was a special moment," Henderson told TODAY.
The 28-year-old veterinarian works at the Fox Hollow Animal Hospital in Lakewood, Colorado.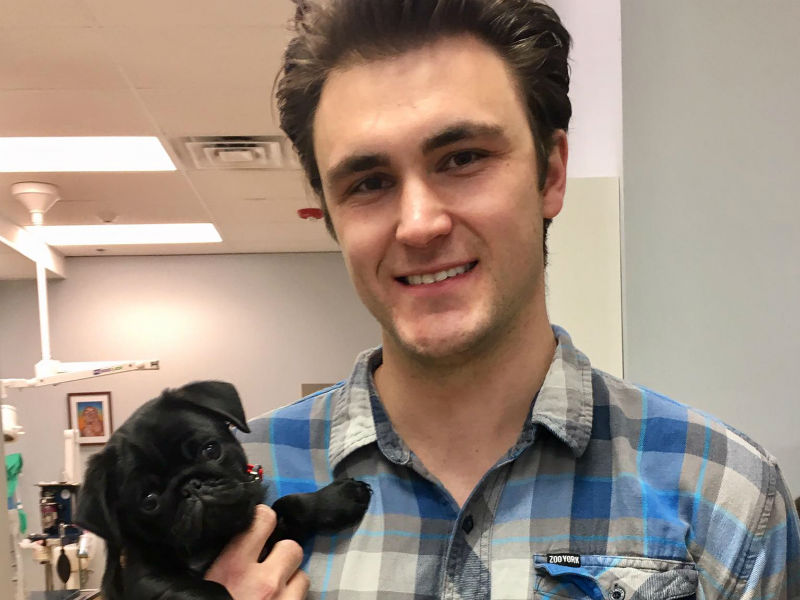 He practices with his father, Anthony Henderson, and brother Ryan, both of whom are also vets. (Though neither joins in to croon at their furry patients; Henderson says his brother stopped playing guitar because of a nickel allergy, and his father's interest in music is more or less limited to the video game Rock Band.)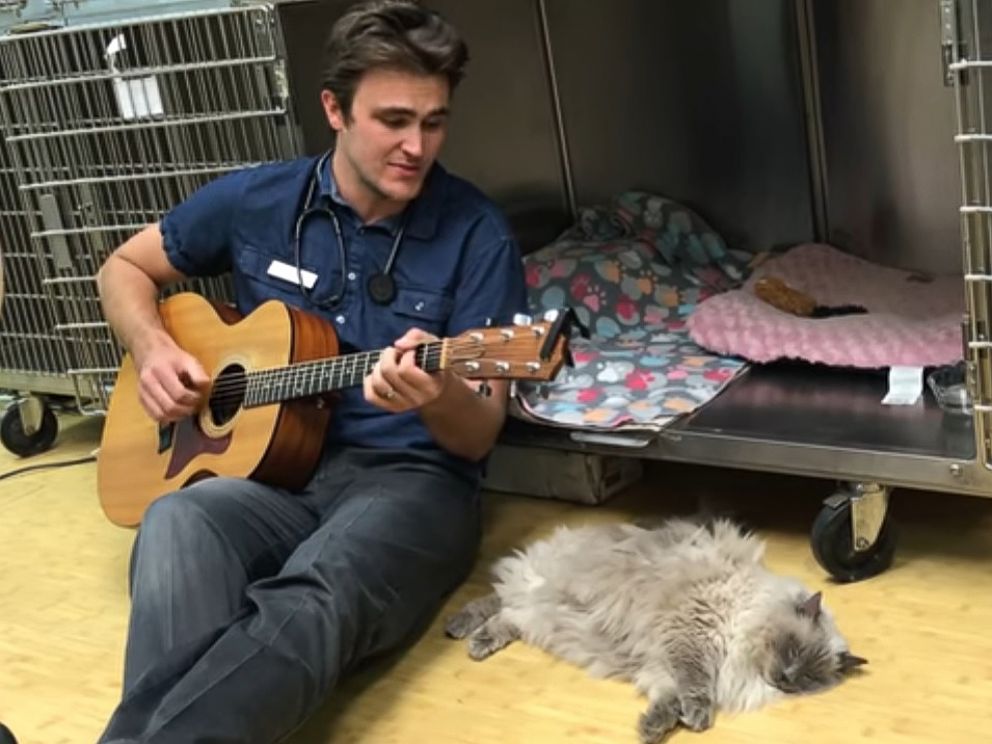 Henderson has always wanted to be a veterinarian, and he's always liked to sing and play the guitar — and now often combines these two interests at work. For instance, he and other members of the staff regularly perform for the office cat, Greg.
"I think he's immune to it, though," Henderson said, adding that his own dog, Charlie, is also "sick of me singing."
Henderson thinks the music, and the individual attention, helps the animals feel calmer and safer while they are at the hospital — which can be an unfamiliar and sometimes scary place to be.