People Who Tend To Cry A Lot Have A Unique Personality According To Psychologists!
People tend to experience a wide variety of emotions. And we handle those emotions differently.
Sometimes we are extremely happy while other times we feel deep sadness. Unfortunately, many people feel the latter a lot as depression is one of the most common mental health issues nowadays.
However, crying most of the time doesn't necessarily mean that you are depressed. In fact, crying a lot has plenty of benefits. Here are a few things that you should consider every time you're on the brink of shedding tears:

1. Crying provides relief from stress.
Letting your tears flow diminishes the stress and sadness that you feel. If you are able to let your emotions out easily, then you will recover faster from feelings of despair and melancholy.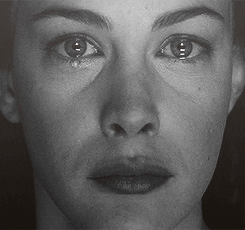 2. Crying is a sign that you are not afraid of your feelings.
Allowing yourself to cry shows vulnerability and accepting the fact that you are sad means that you are not afraid of feeling sad and admitting that you do.
 3. It proves that you don't mind what other people will say.
Showing everyone how you truly feel is probably one of the bravest things you could do. Freely expressing your sadness makes you a better person since you pay no attention to what people say about you.
Via HealthyTips