If you are looking for another way to adorn yourself if magical crystals, we have just the thing for you- Crystal Crowns!
I have spent the past few days scouring the internet trying to find the best of the best, and I think I've narrowed it down to two candidates. You'll be amazed at the incredible designs from Chelsea's Flower Crowns and the simplistic perfection of Judy and Madeline's creations.
Advertisement
Beautiful doesn't begin to describe them. Crystal crowns are an everyday accessory if you ask me, and although they are stunning enough for a special occasion, one is not needed. In fact, I would say you could "rock" these gemstone crowns just about anywhere!
Advertisement
They are simply stunning, and who wouldn't feel like an absolute fairy queen wearing one? If you love these styles as much as I do, or if you are keen to design your own, check out the Etsy shops we've included in this article and let your creativity soar.
Advertisement
Now, onto the awesomeness!
Advertisement
Chelsea offers two sizes for her crystal crowns, and they all come standard with quartz crystals. You can choose between gold or silver as a finish, and either way, will not be disappointed.
Advertisement
Advertisement
Advertisement
Advertisement
Images courtesy of ChelseasFlowerCrowns
Advertisement
Judy and Madeline's shop on Etsy has some truly magnificent finds. Their Halo crowns have an Aztec and Mayan flair to them, the Crystal crown variations are enough to make any Goddess swoon, and some of them even have LED lights!
Advertisement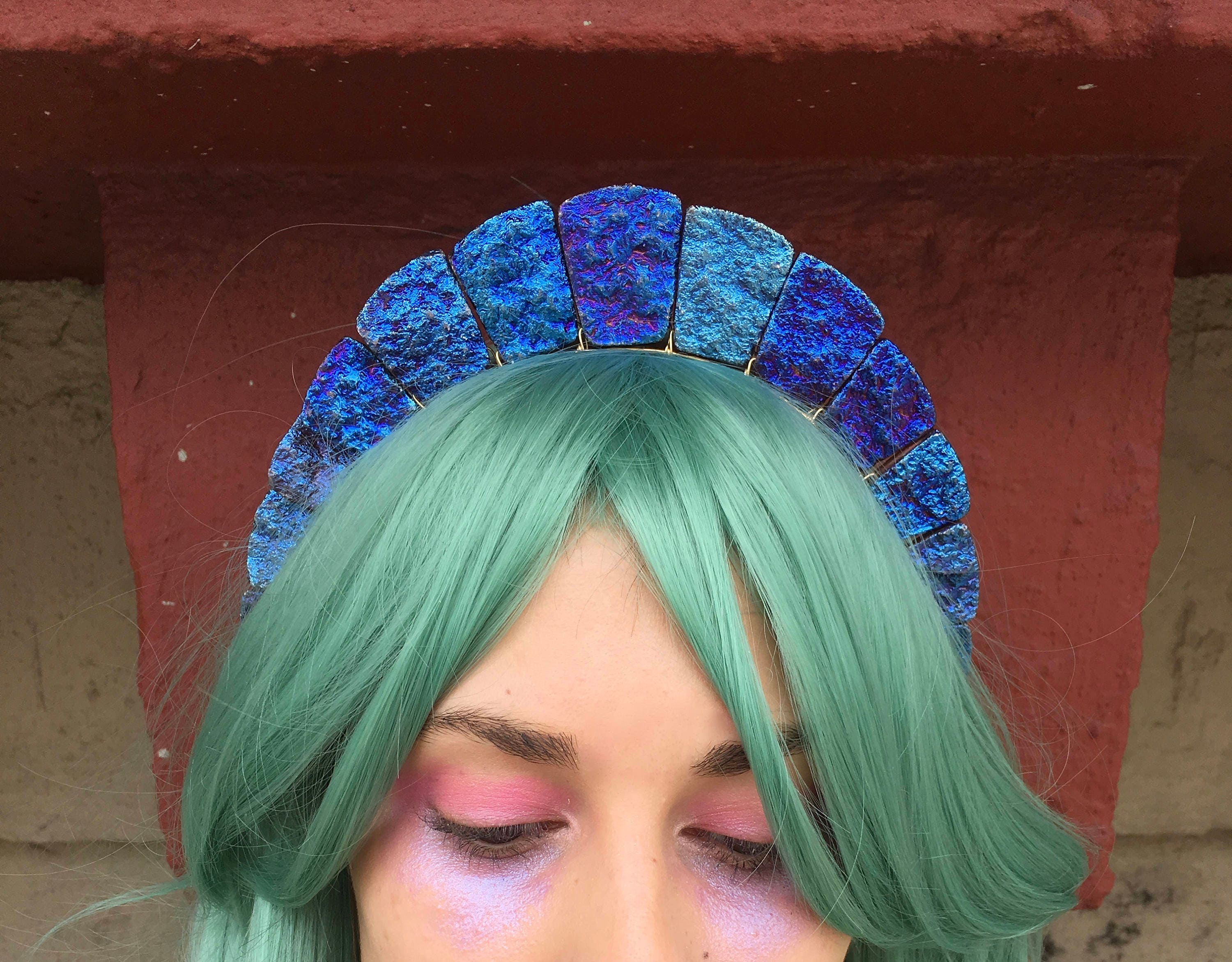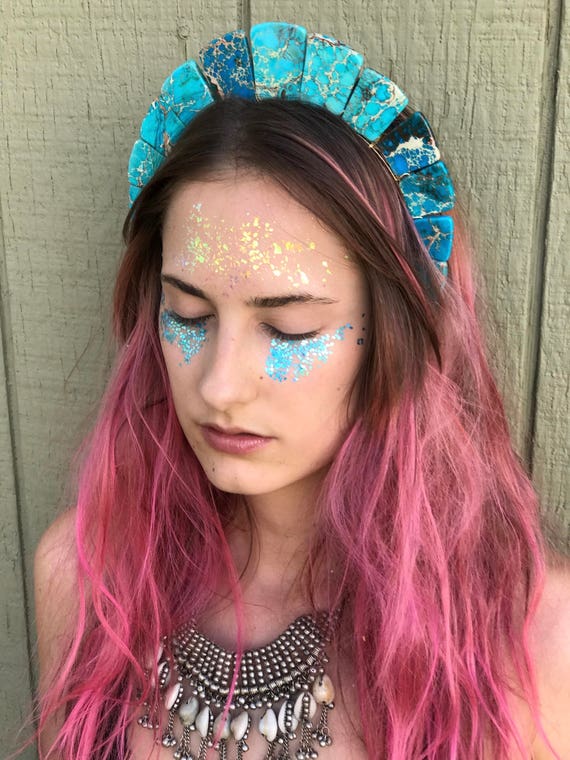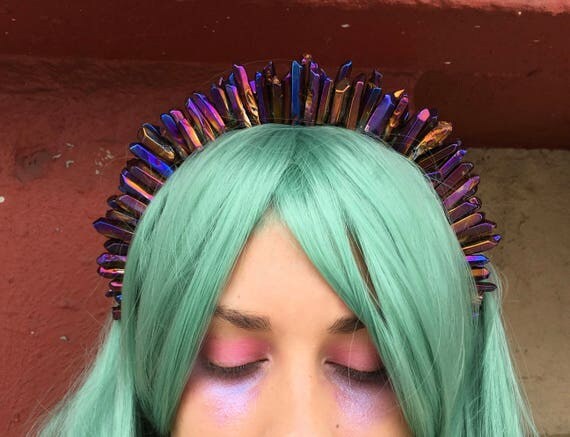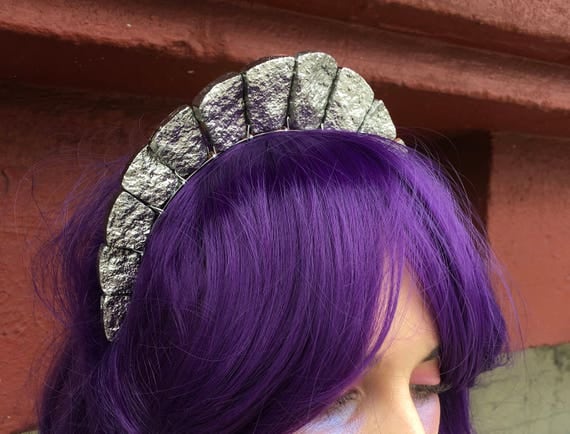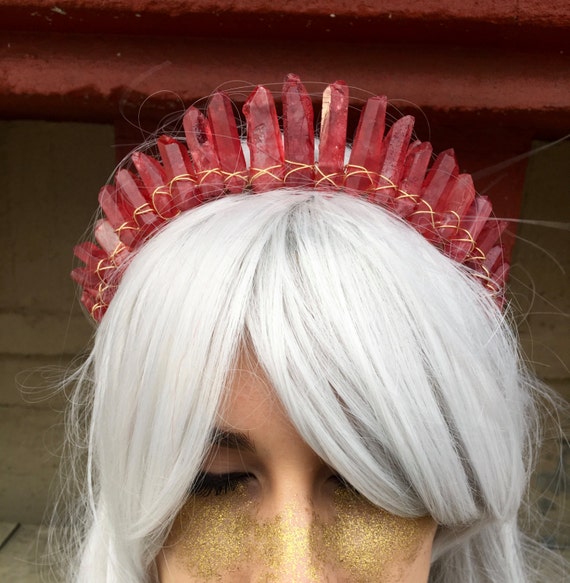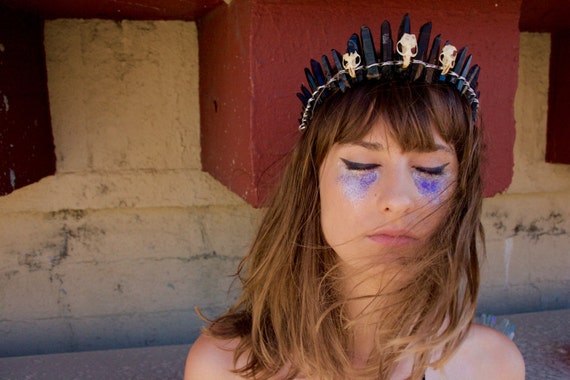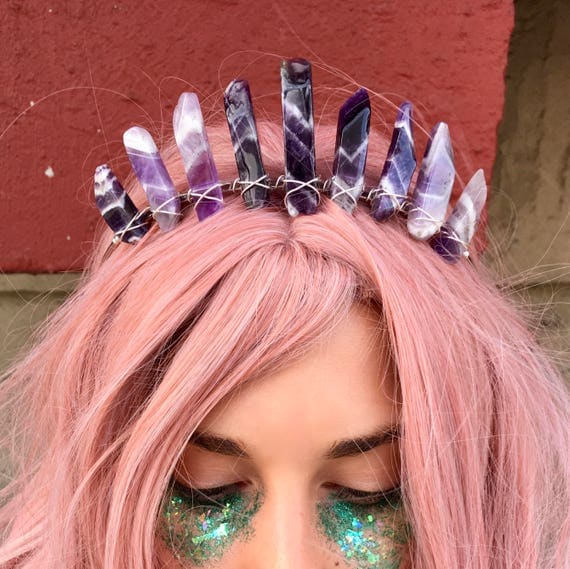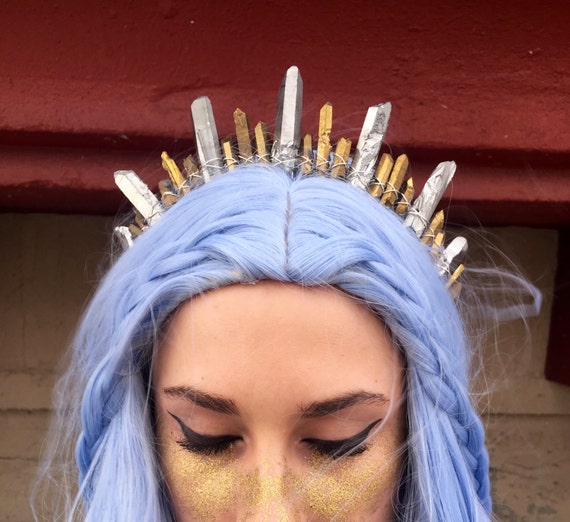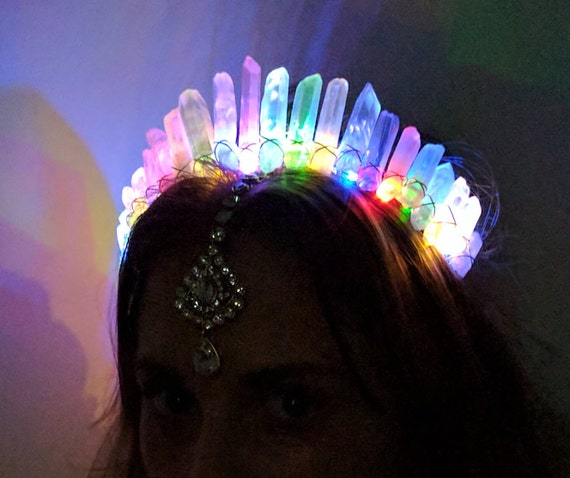 So which one is your favourite? There are many more to choose from so be sure to check them all out!
By Raven Fon for MysticalRaven.com