Ah cheesy romance novels. You know the ones. Fabio was made famous because of his role as the hunky manly-man on those covers.
When you look at them, they never quite make sense. The woman's clothes are somehow almost always falling off, the two are usually in some awkward pose, and their is an unnecessary amount of wind for some reason.
One photographer wanted to recreate some of the most passionate romance covers, but in a different way. Kathleen Kamphausen decided on  using average everyday people instead of oversexualized Fabio-types, and they pretty much look like us trying to be seductive on any given day.
Have a look through these and let us know which ones are you favourites.
1. Warrior's Woman
In a universe at war, theirs was a love that burned hotter than a thousand suns.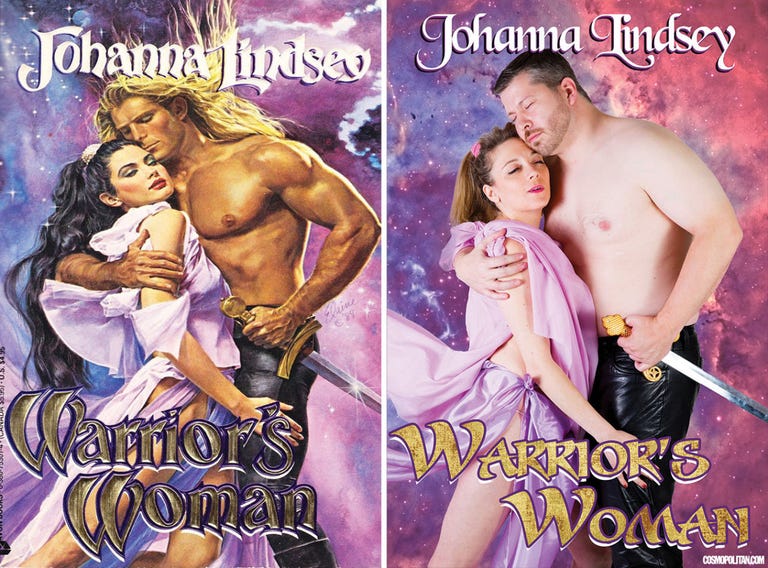 2. Tender Is the Storm
His passion was her destiny!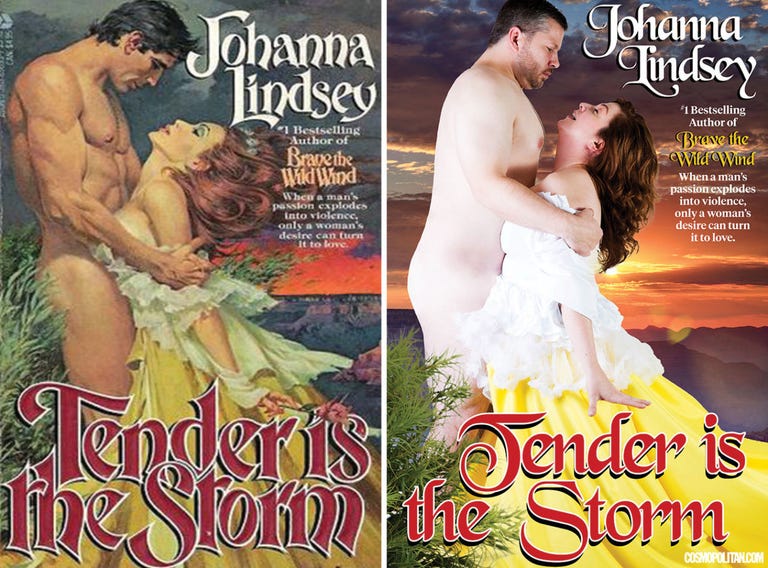 3. Scoundrel's Captive
There was no escaping … their passion!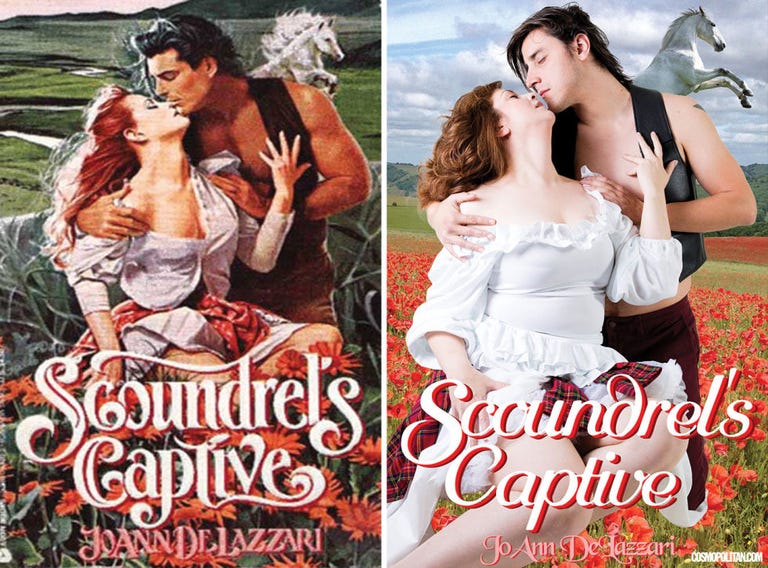 4. Gentle Rogue
She was meant to marry a king, but fate had other plans.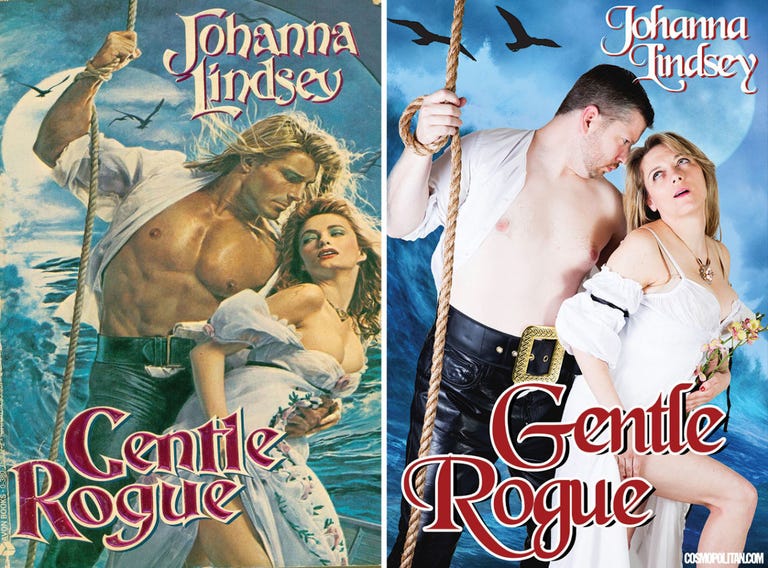 5. El Hombre de Mis Sueños
¡A veces, el amor tiene un precio!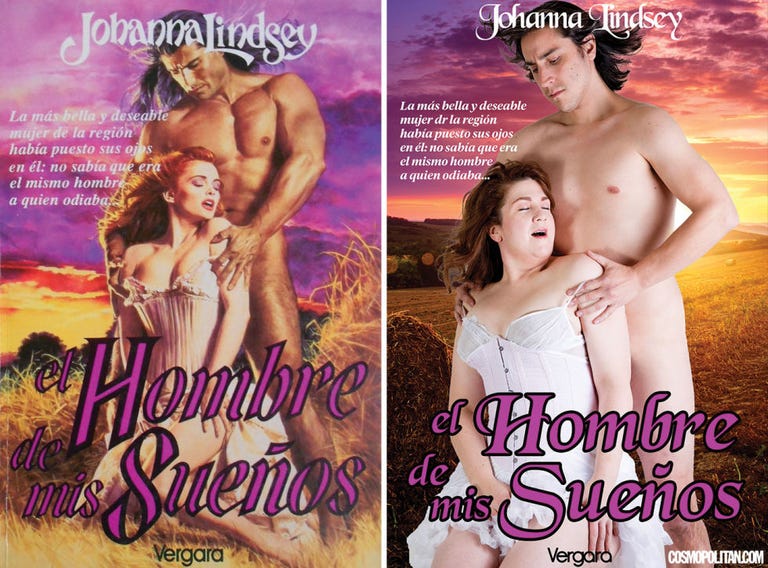 6. Enchant the Heavens
Their love would set the world on fire.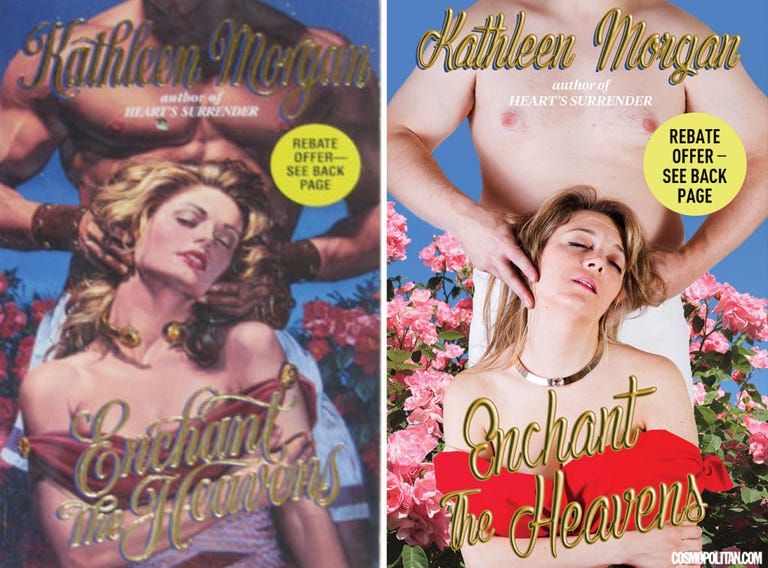 7. Rogue
Of all the women he had known, he had never known love … until he met her!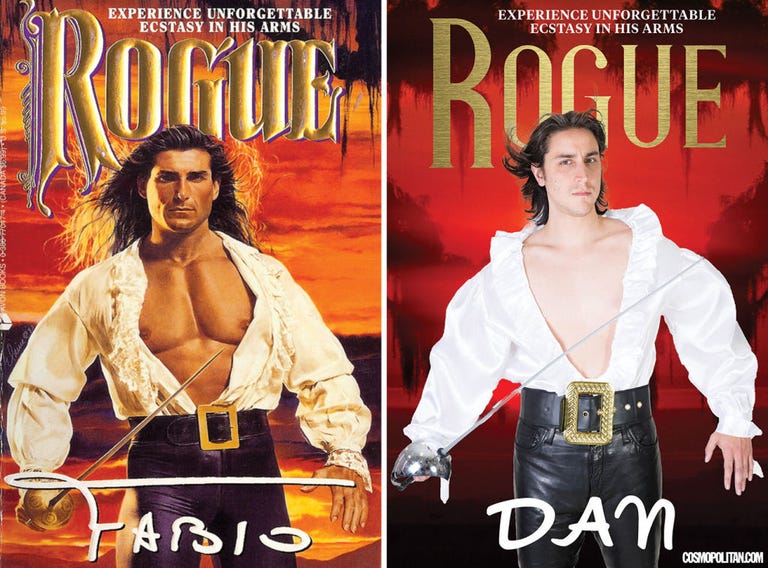 8. Savage Thunder
Theirs was a passion that would never be tamed.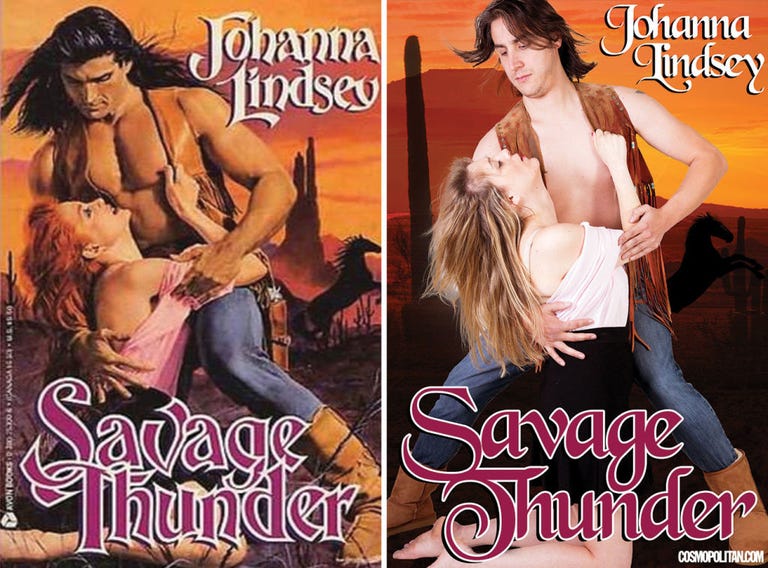 9. The Shadow and the Star
She longed to escape, until she felt the heat of his passionate touch.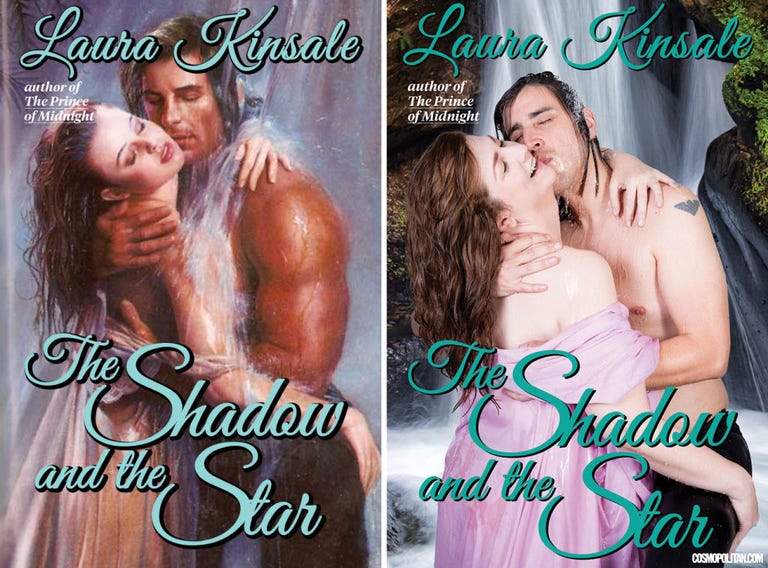 10. Enchanted Paradise
Their love was a dream from which they hoped to never wake.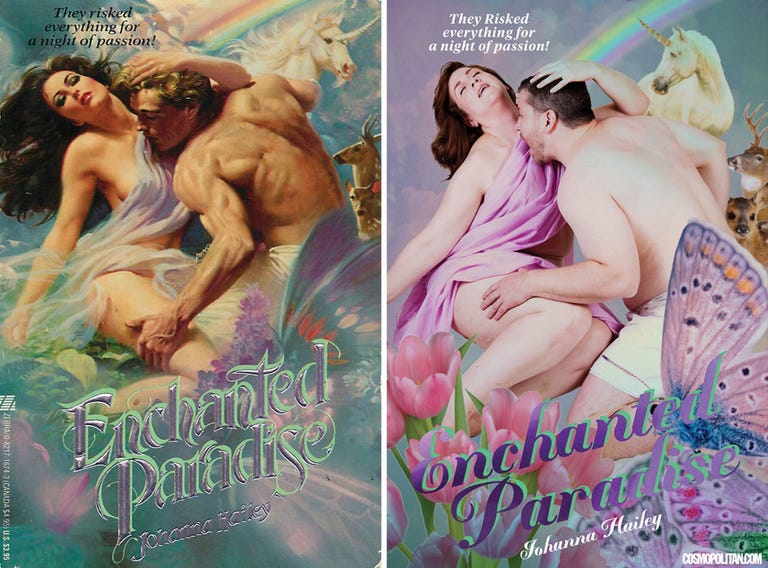 All images via KATHLEEN KAMPHAUSEN