Do you appreciate the magical and mythical beauty of dragons? Are you also a fan of stunningly beautiful crystals? Then you're about to fall in love.
Canada-based artist, Astrid Makosla, sculpts dragon pendants by hand, and adorns them with gorgeous crystals. Astrid has an intense love for dragons and all things magical. She says, "I get inspired by creatures and fantastic beings from movies, art in general and dreams." Which is obvious, because her designs are out of this world.
Additionally, each piece is unique and one-of-a-kind. "I want to make clear that my style is in each of my creations, so I do my own creatures and i try to never make them the same, so they stay unique forever."
Astrid is currently a full-time sculptor, who has previous experience with illustrating and graphic design. Her dragon creations are made with a polymer clay, and given exquisite attention to detail.
"Every product is meticulous sculpted, decorated and sometimes painted and its part of a work process. I often look at each of my creations and wonder who is going to adopt them and what would they see in them. After all this time my old pieces are still finding owners, which makes me really happy. Nothing magical is meant to be disposed in this world."
We here at Mystical Raven absolutely agree.
Astrid has an entire Etsy shop (MakoslaCreations) full of other creations that are equally enchanting. Like Apothecary Creations, Soutache Crystal Jewelry, and Kraken Octopus Items.
Check out these breathtakingly beautiful pendants below, and be sure to tell us your favourite one in the comments!
1. Rainbow Obsidian Dragon Pendant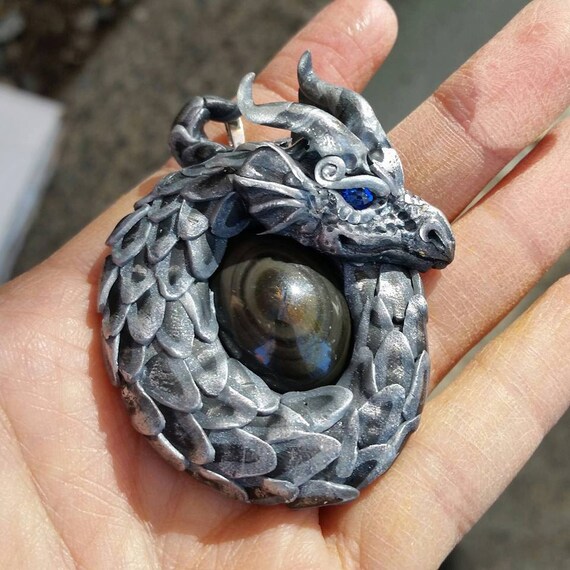 2. Moonstone Dragon Pendant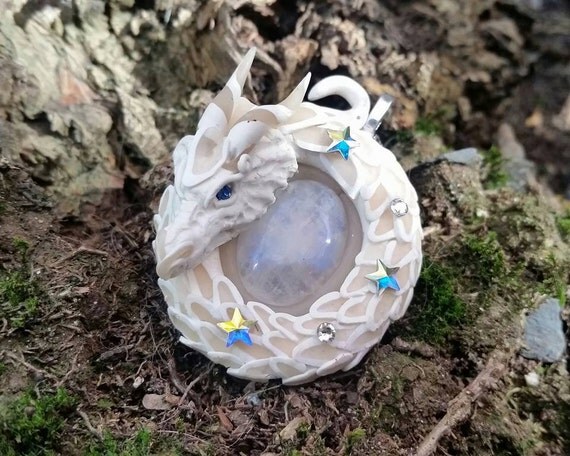 3. Moss Agate Dragon Pendant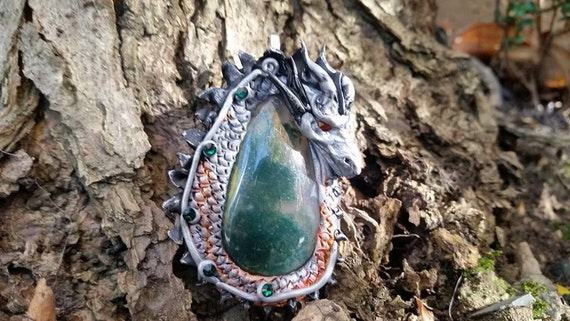 4. Purple Agate Dragon Pendant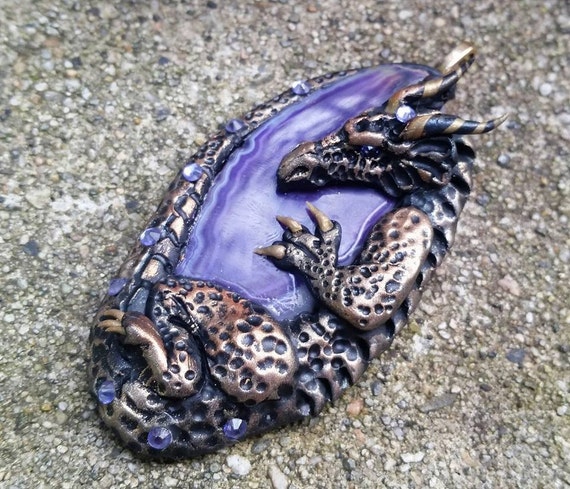 5. Jasper Dragon eye Pendant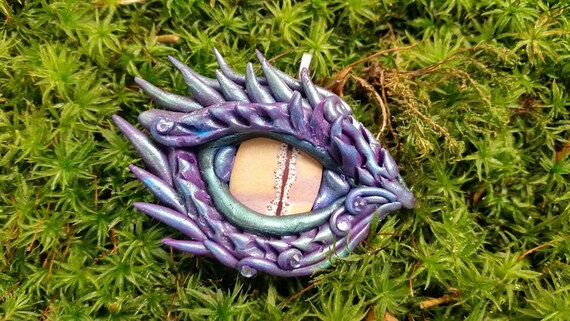 6. Opal Dendrite Purple Dragon Pendant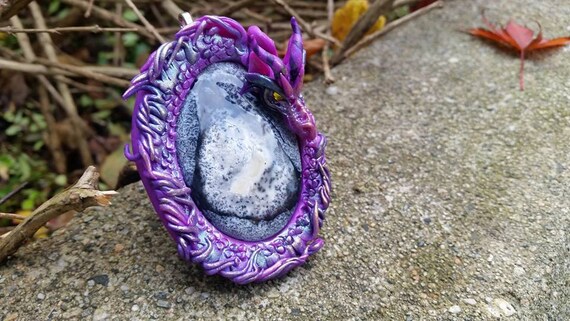 7. Tibetan Vessel Dragon Pendant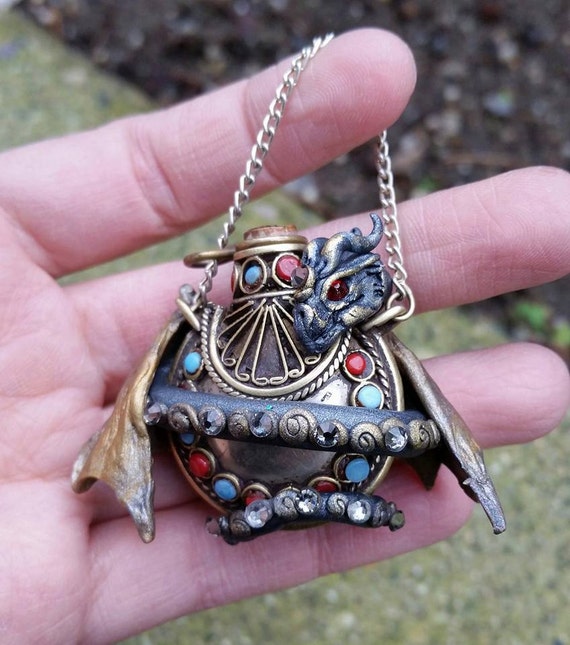 8. Purple and silver color Dragon Pendant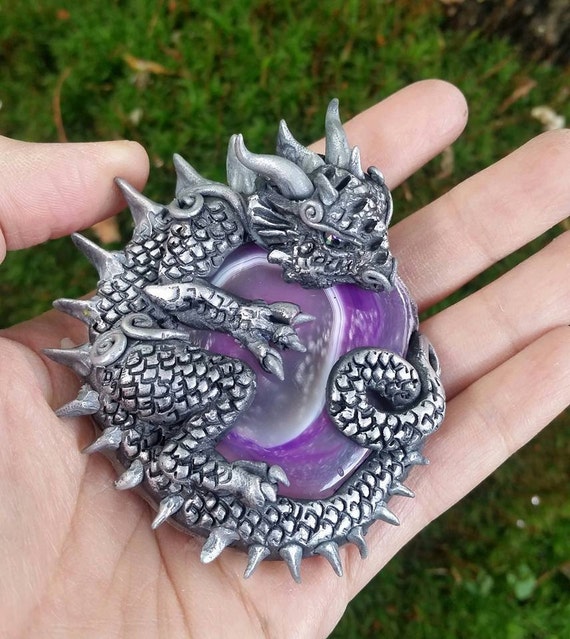 9. Chrysocolla Dragon Pendant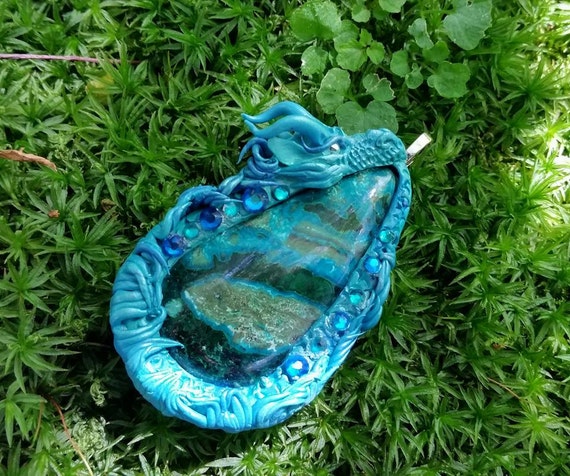 10. White and Black Dragon with Clear Agate Pendant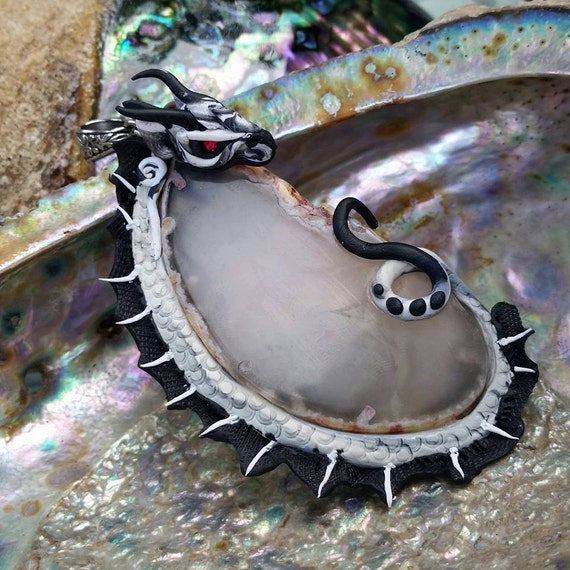 11. Red Dragon with Agate Pendant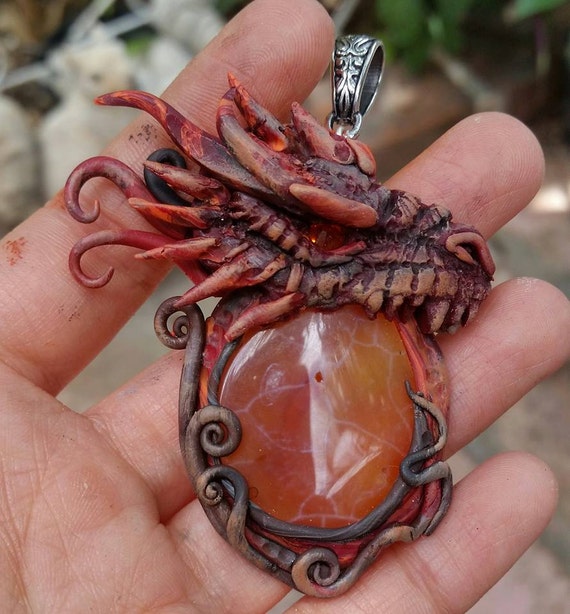 12. Aragonite With Dragon Pendant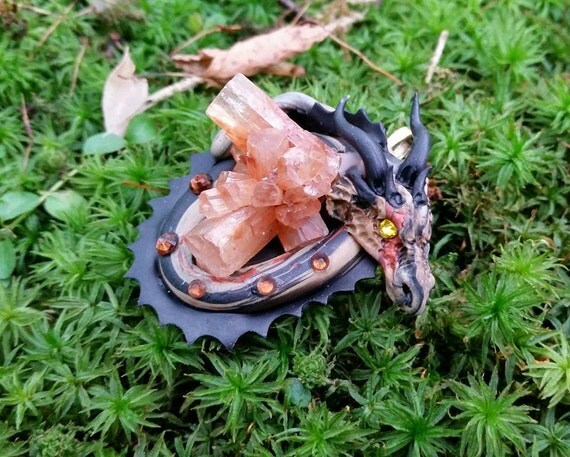 13. Labradorite Skull Dragon Guardian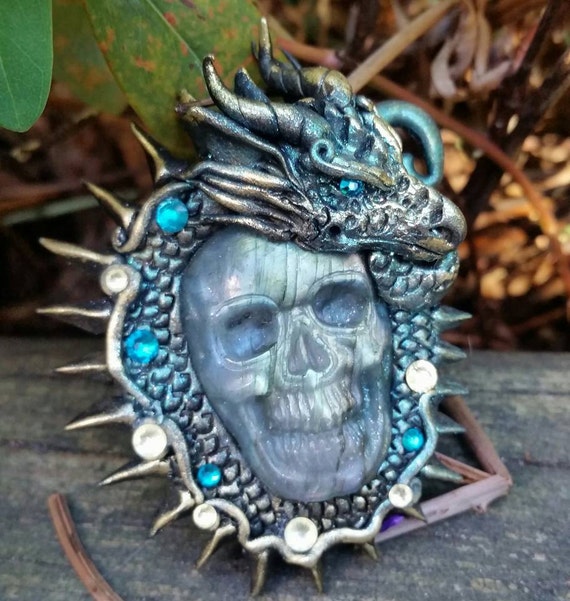 14. Bloodstone Dragon Pendant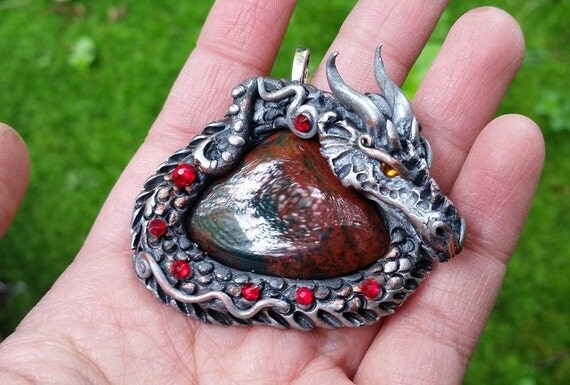 15. Dragon Scale Agate Pendant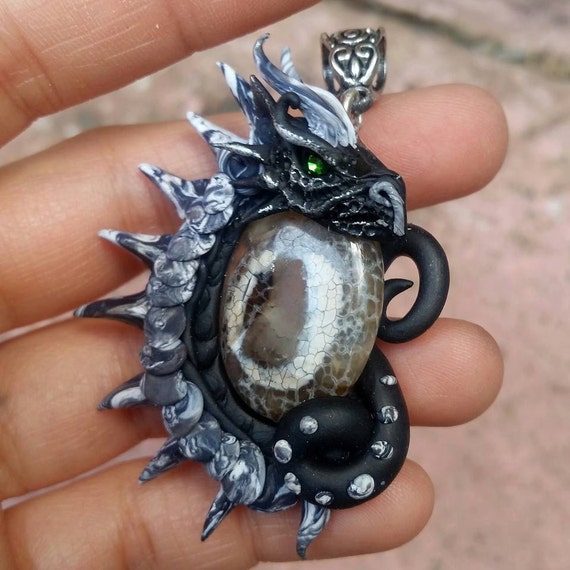 16. Labradorite Dragon Pendant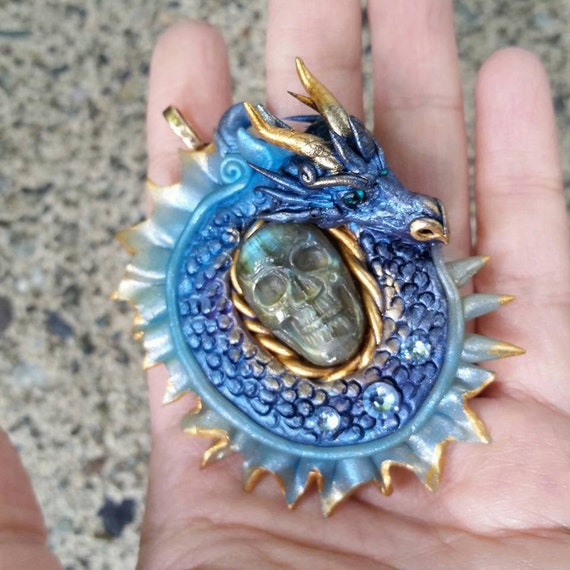 17. Dragon with Labradorite Pendant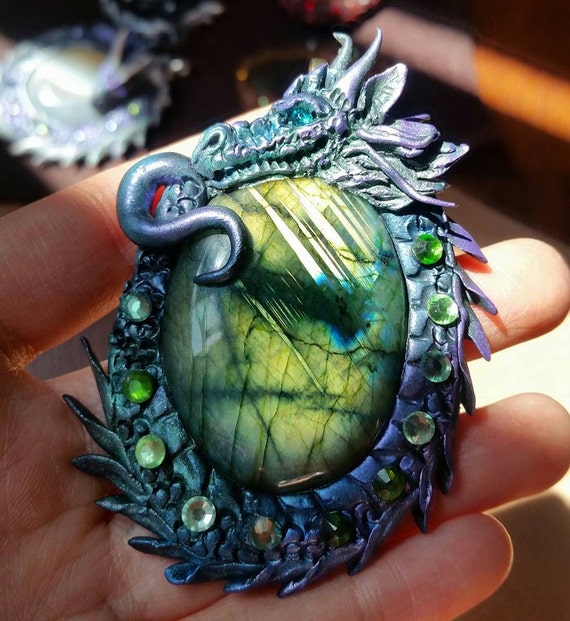 ---
All Images Via MakoslaCreations