Trust Me, You Want These Beautifully Embroidered Swears In Your Life
By Raven Fon
Embroidered swear words delicately adorn these creative designs by InherentlyRandom. She enjoys stitching skulls and flowers too.
The owner of the Etsy shop InherentlyRandom, Nijntje, says "I started this as a way to deal with my anxiety, now i am drowning in stitches and going slightly insane trying to deal with cats who like to "help" me while i wind my thread. They're jerks, most of my swears are inspired by those little d**k-bags."
Well, she certainly has a sense of humour. Know what else she has? A unique style of embroidery that incorporates classic beauty with modern swears. It might sounds strange, but these are actually pretty awesome designs. In fact, I have already ordered two for some friends who I know would enjoy this type of thing. Prices range from $14 – $57.
I've gone ahead and blocked out the "adult" language, but you can view the unedited versions HERE.
4″ UGH or Jerk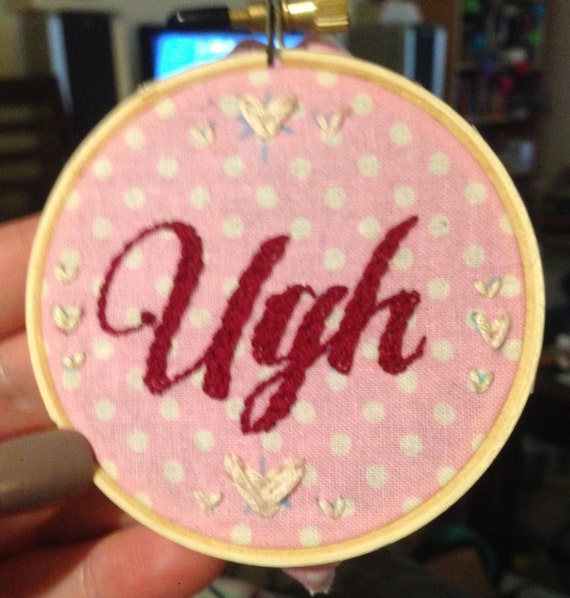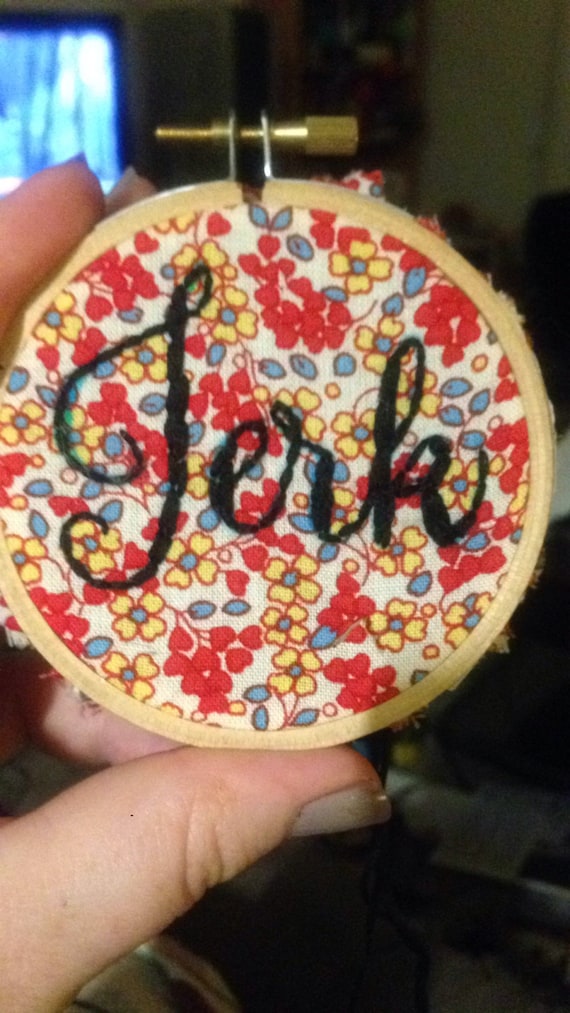 This 5 inch piece is in honour of my cat Hansel, who is the biggest jerk face around.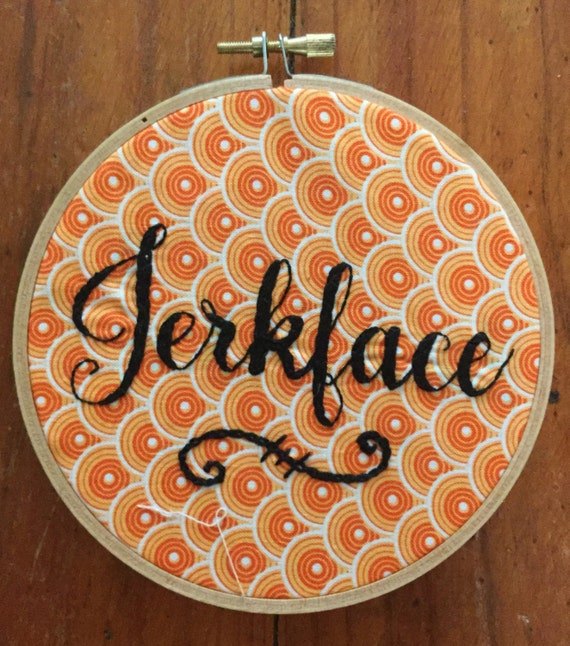 'Die in a Fire' This 5 inch piece will warm the cockles of your cold, dead heart.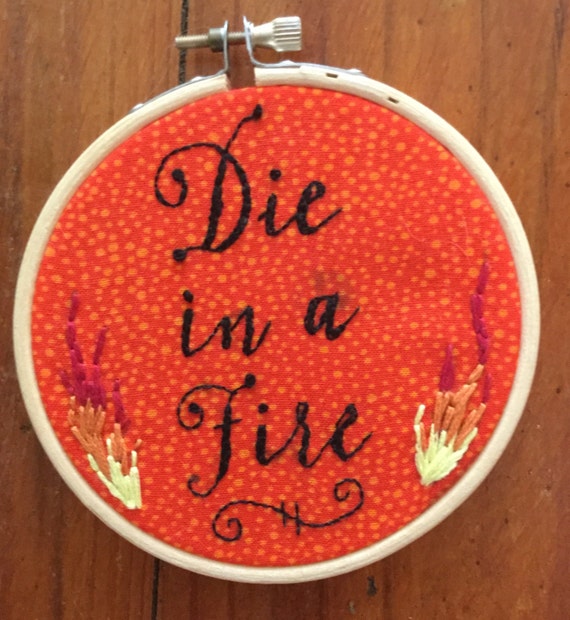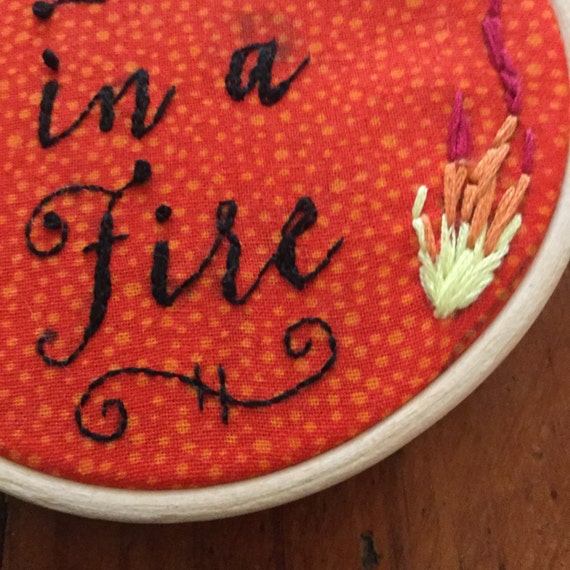 'Drop Dead' This little piece is 5″ of sass.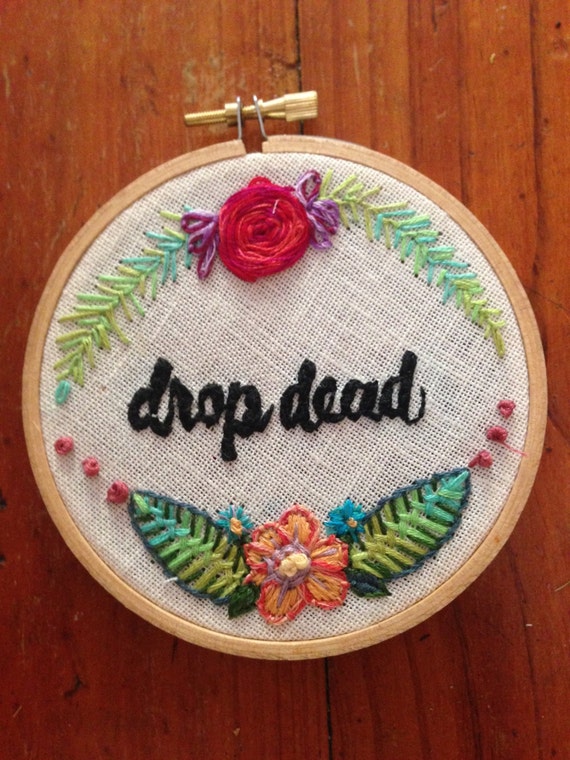 Balls! One of my favourite expressions in a lovely 4″ diameter circle frame.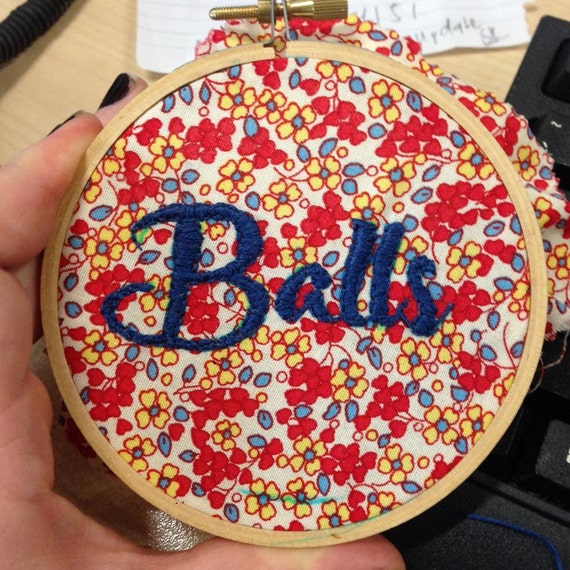 What could be prettier to express your self with than a C-Bomb surrounded by hearts?
It's a prayer we can all get behind, especially on those days where people are just. the. worst.
And yes, there are some down right gorgeous designs with delicate flowers as well.
All images via InherentlyRandom