What Would Humans Look Like If We Evolved From Various Animals?
By Raven Fon
Have you heard of  Charles Le Brun? According to Louis the XIV, Le Brun was "the greatest French artist of all time," and he was the inspiration behind Charles Darwin's The Expression of the Emotions in Man and Animals. 
Charles Le Brun (1619 – 1690) was a French painter and theorist. He had a bizarre interest in the study of physiognomy- a person's facial features or expression, especially when regarded as indicative of character or ethnic origin. Basically, he was curious to see what humans would look like had they evolved from animals like the boar, lion, eagle, and several others.
This is fascinating stuff… In fact, a recent study by Cohen SR was influenced by Le Brun's work. Cohen wrote a paper, published in PubMed, titled Searching the Animal Psyche with Charles Le Brun. In this paper, Cohen says, "Around 1670 the French court painter and Academician Charles Le Brun produced a series of drawings featuring naturalistic animal heads, as well as imaginary heads in which he refashioned various nonhuman animal species to make humanoid physiognomies. What were the purpose and significance of these unusual works? I argue that they show Le Brun's interest in what we today would call animal psychology: focusing upon the sensory organs and their connections with the animal's brain, Le Brun studied his animals as conscious protagonists of the natural realm."
Let's take a look at these strange, yet intriguing, drawings:
Crow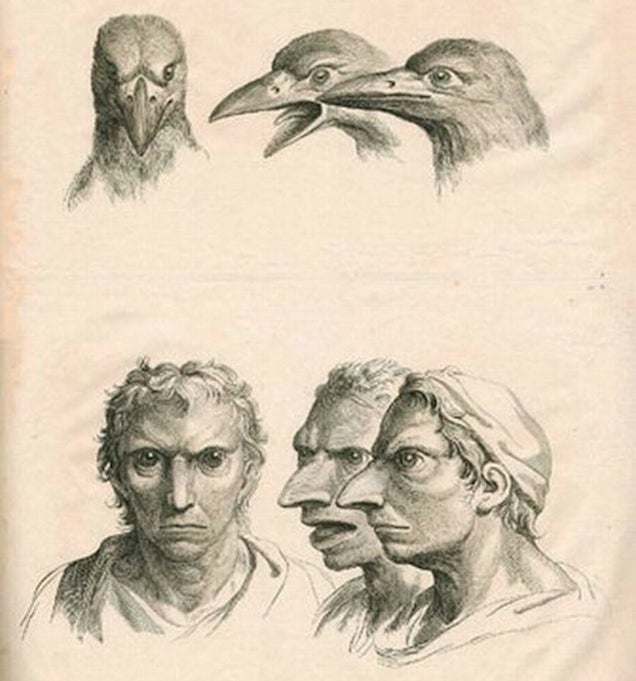 Donkey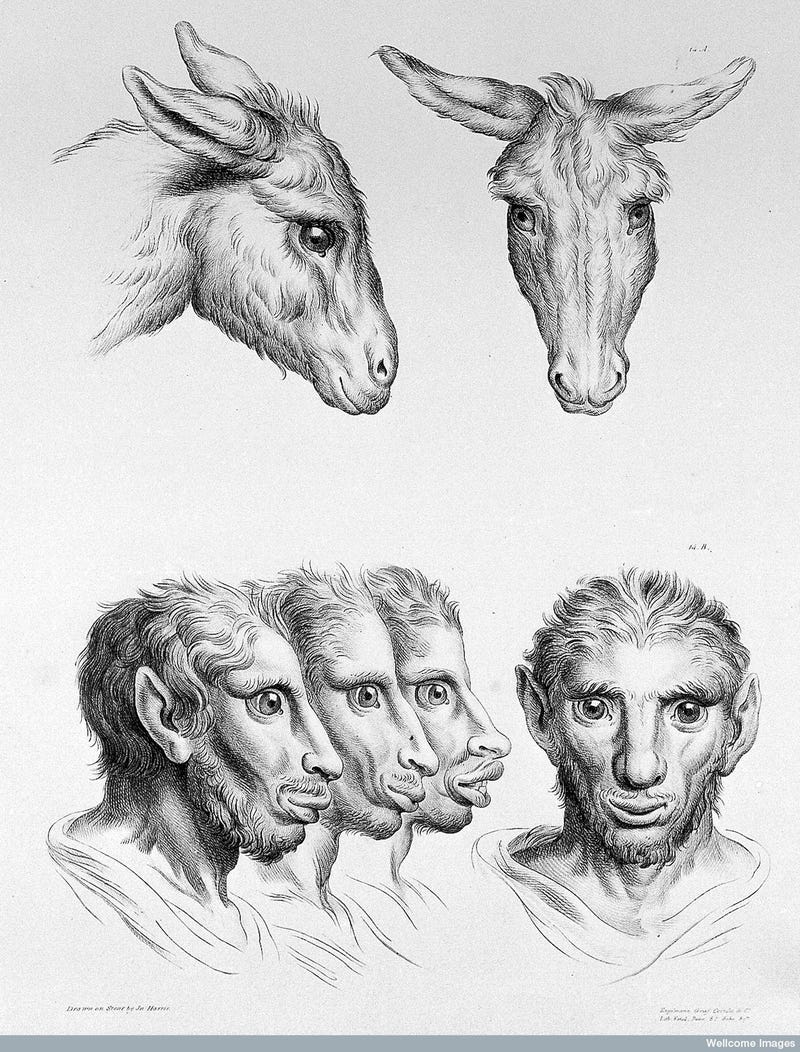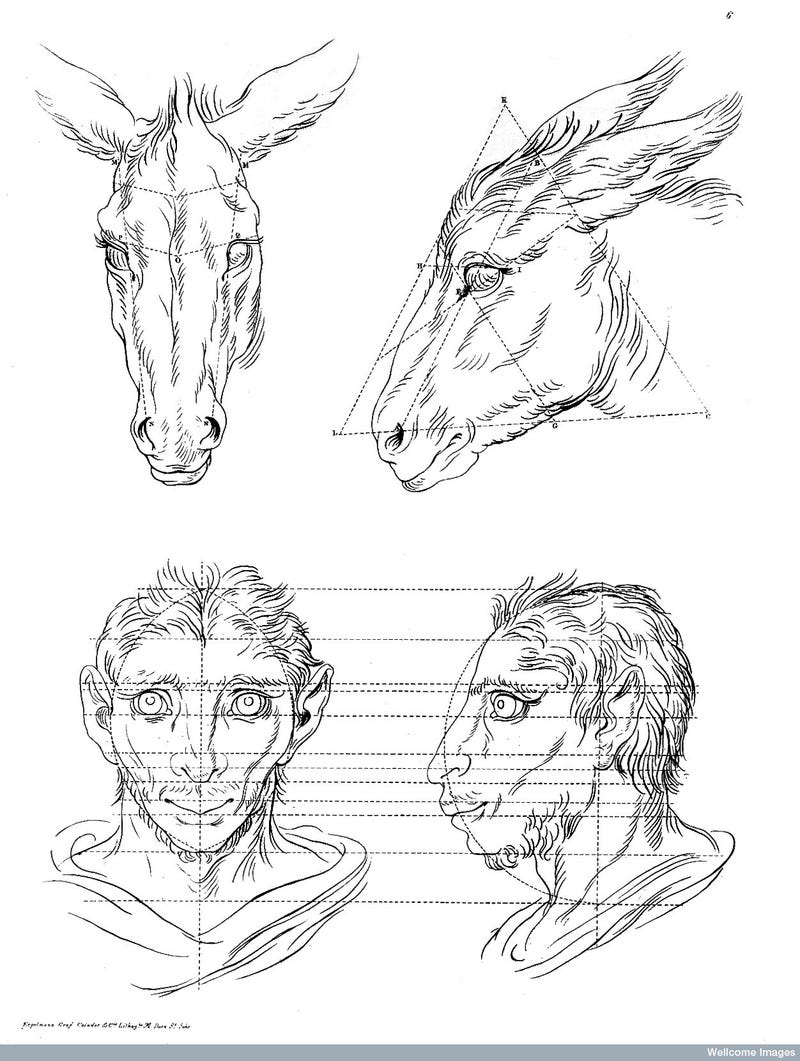 (via Charles Le Brun)
Eagle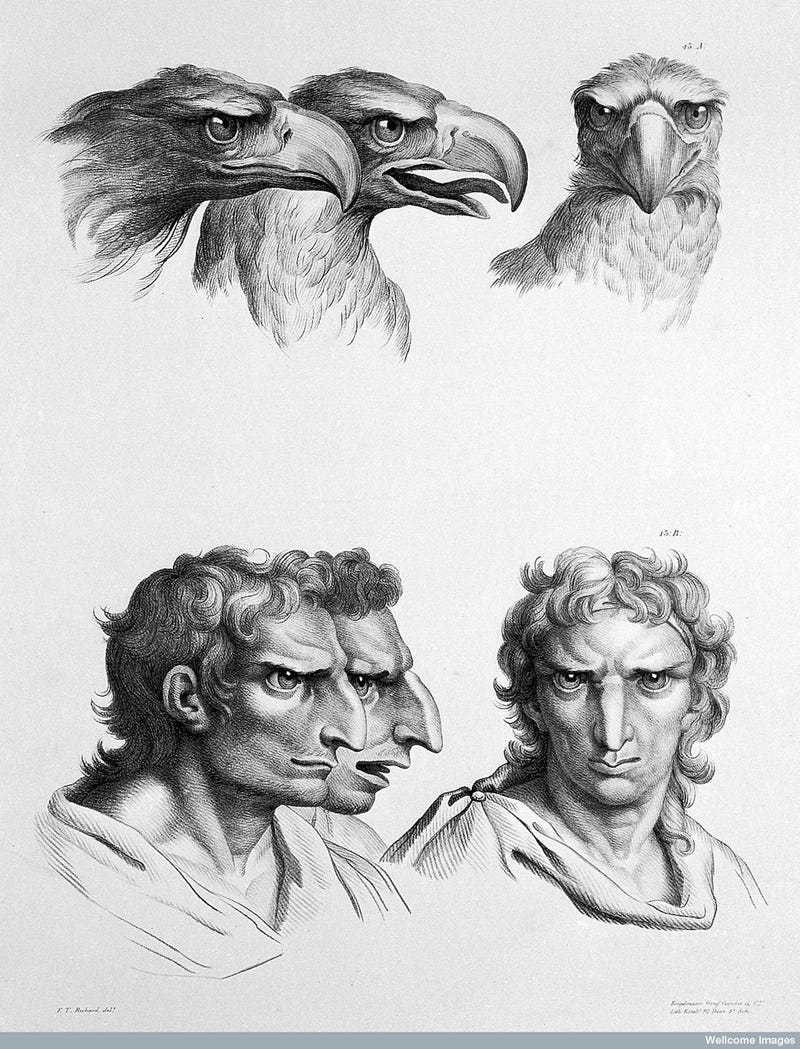 Goat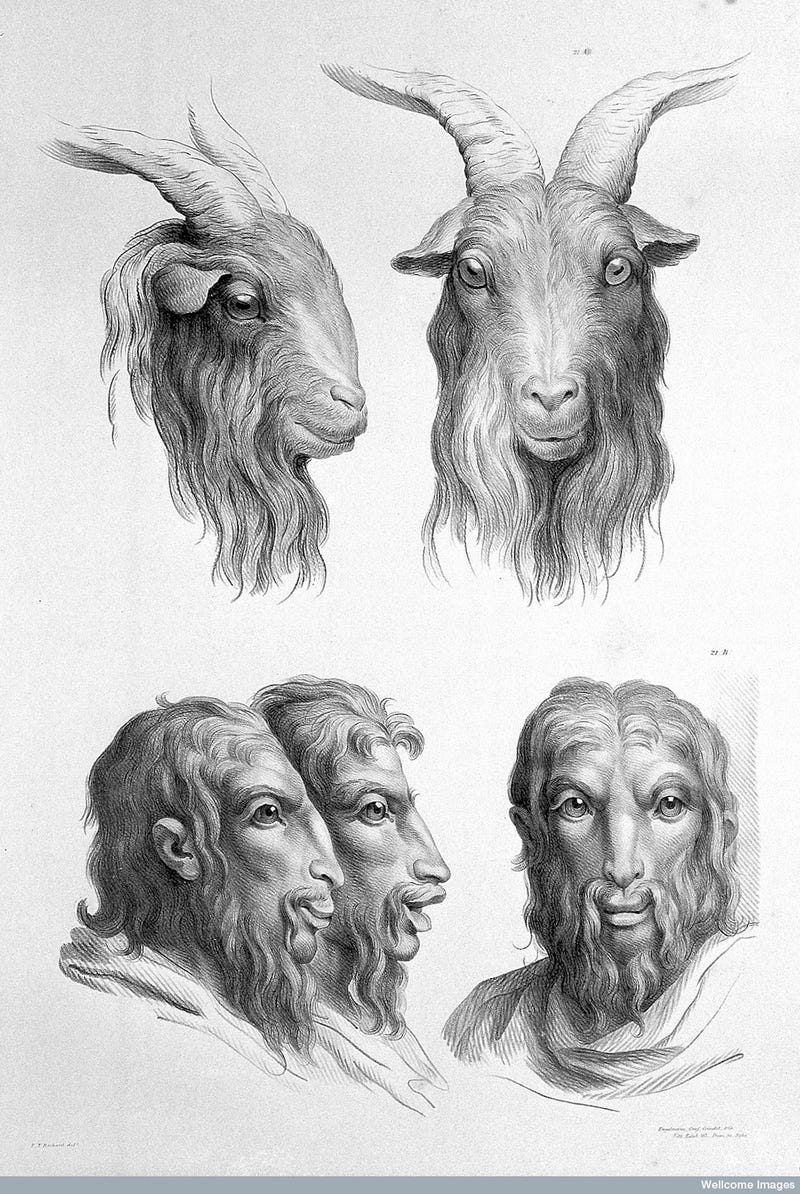 Horse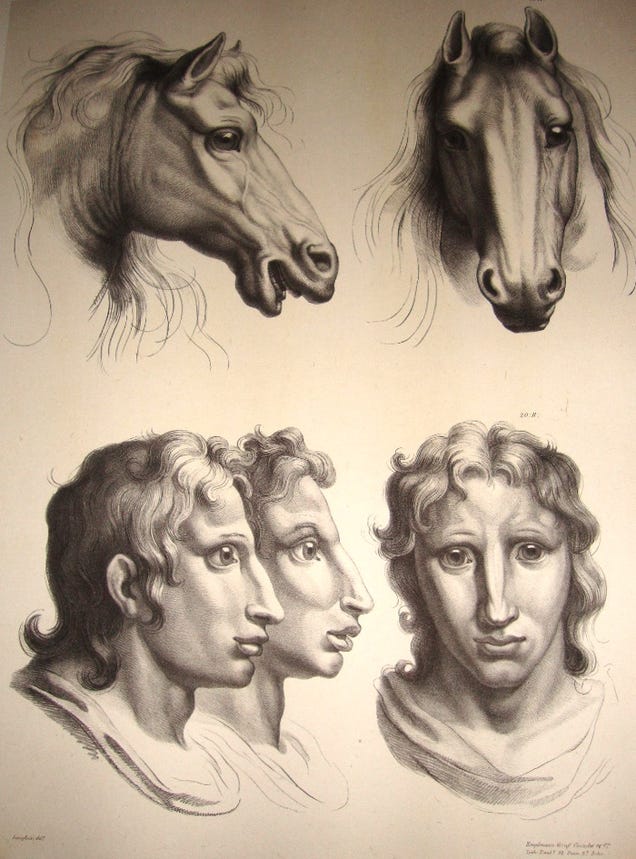 (via eBay)
Lion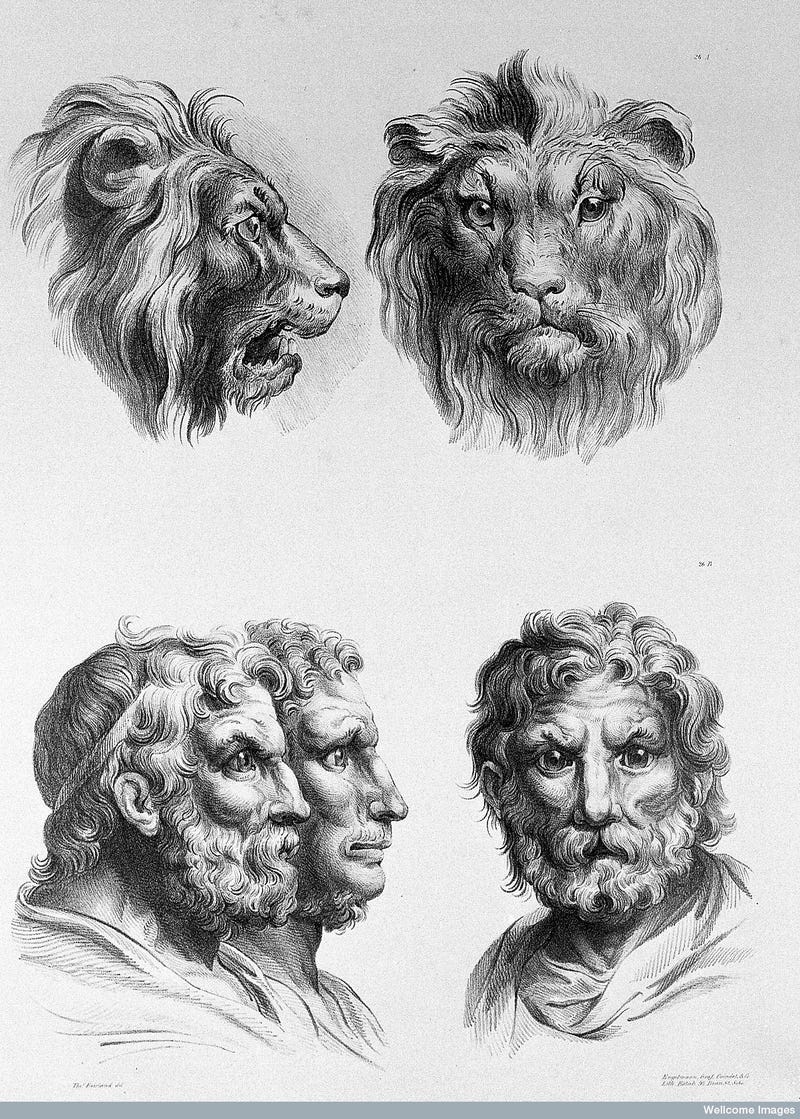 Lynx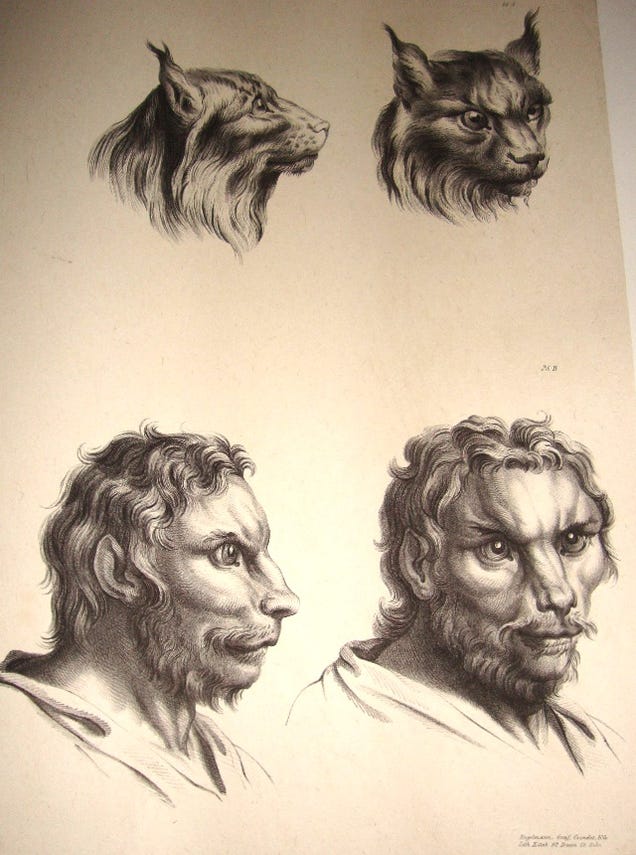 (via eBay)
Monkey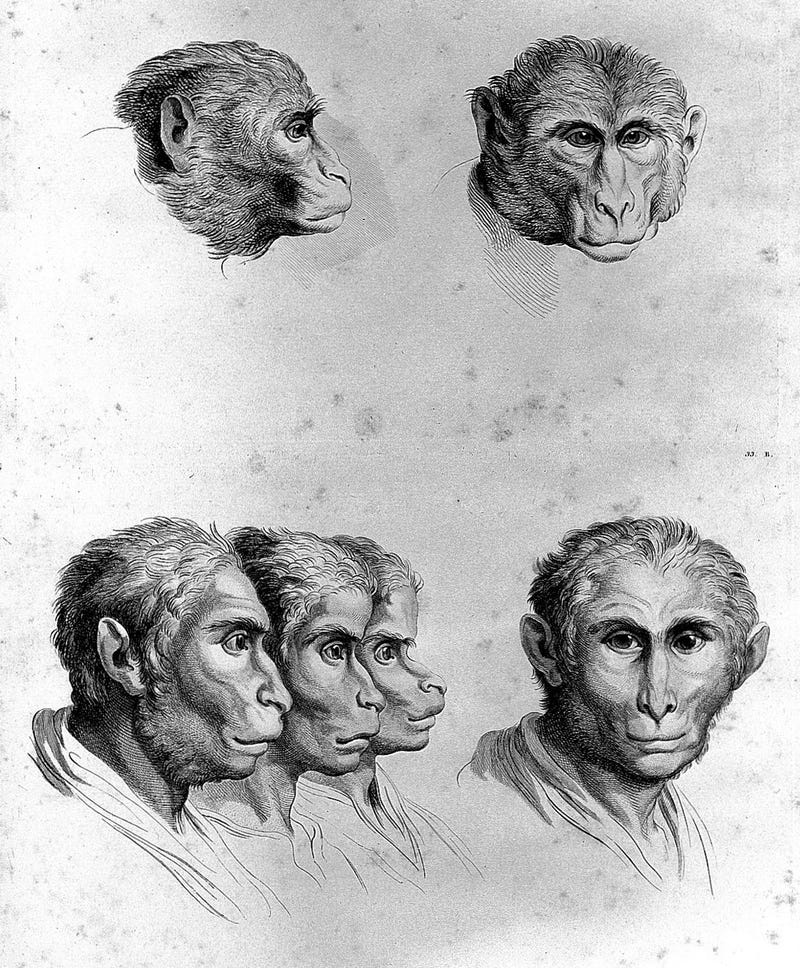 Owl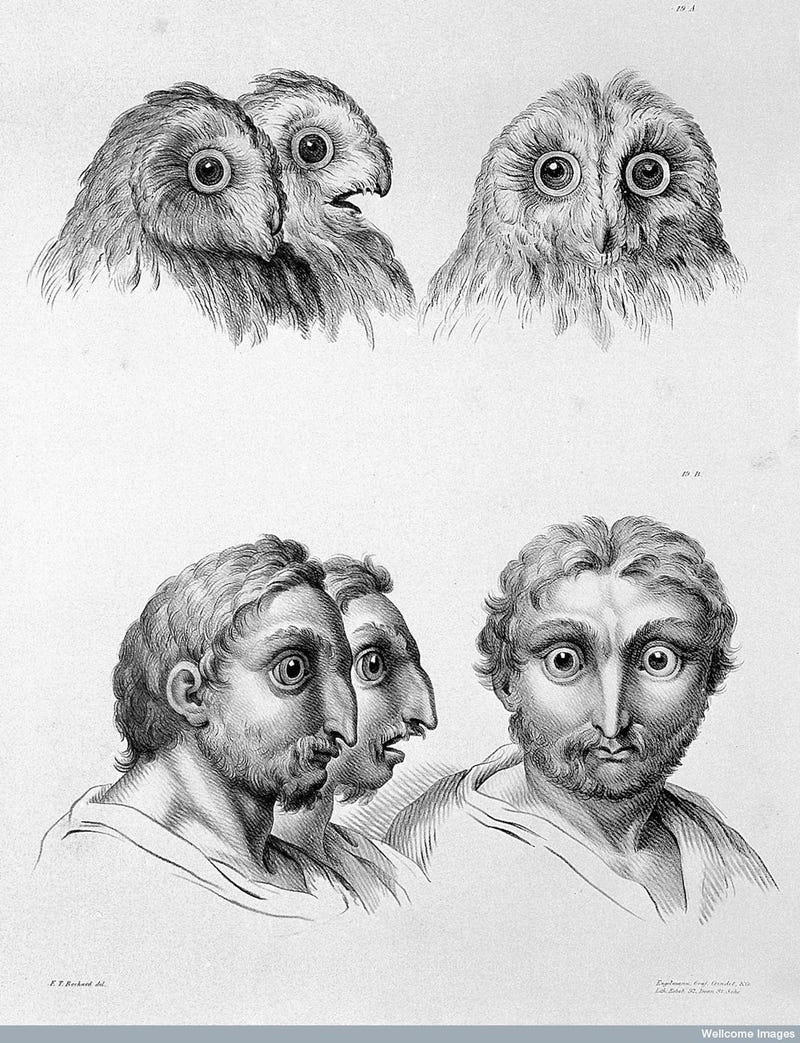 Ox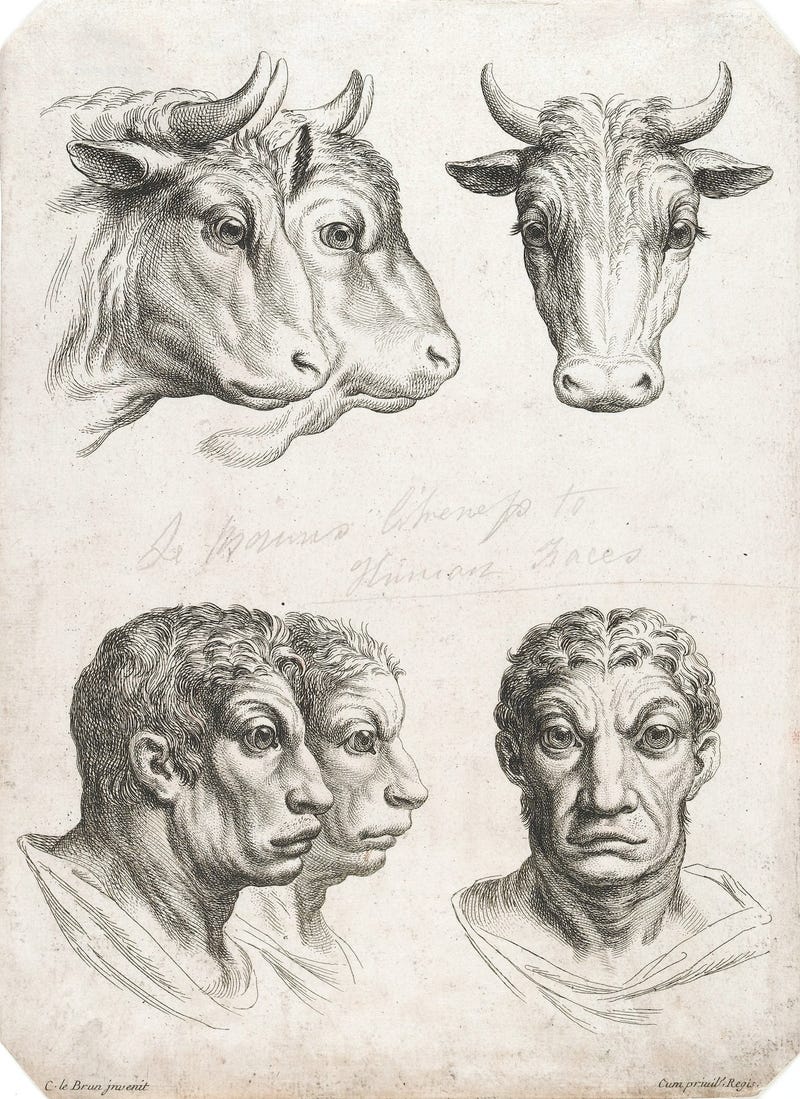 Parrot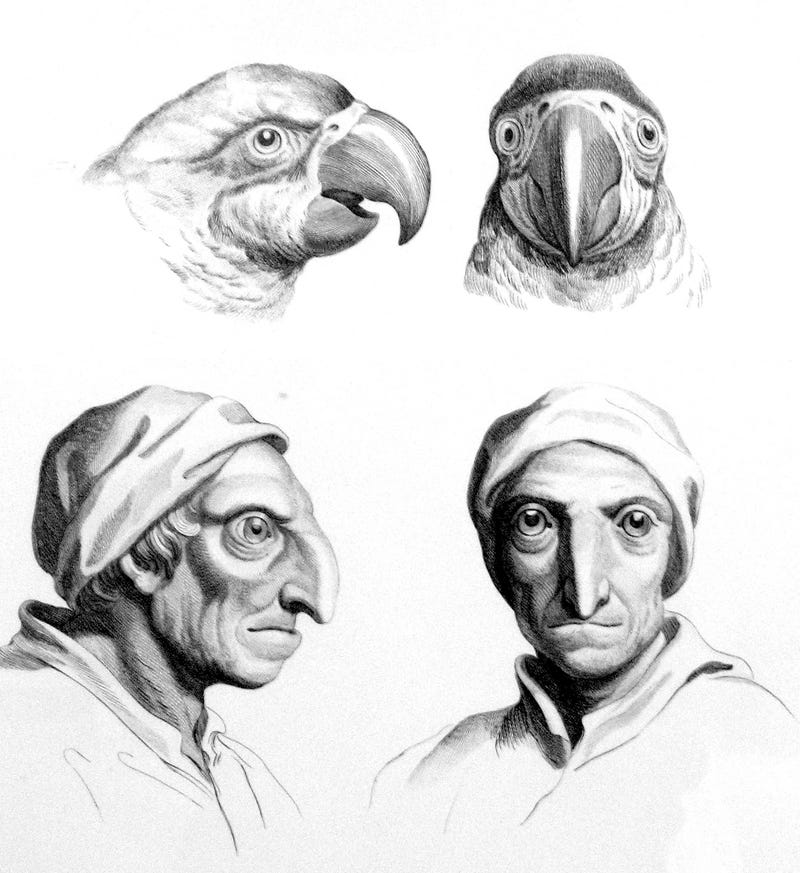 (via Xiaoyang85)
Pig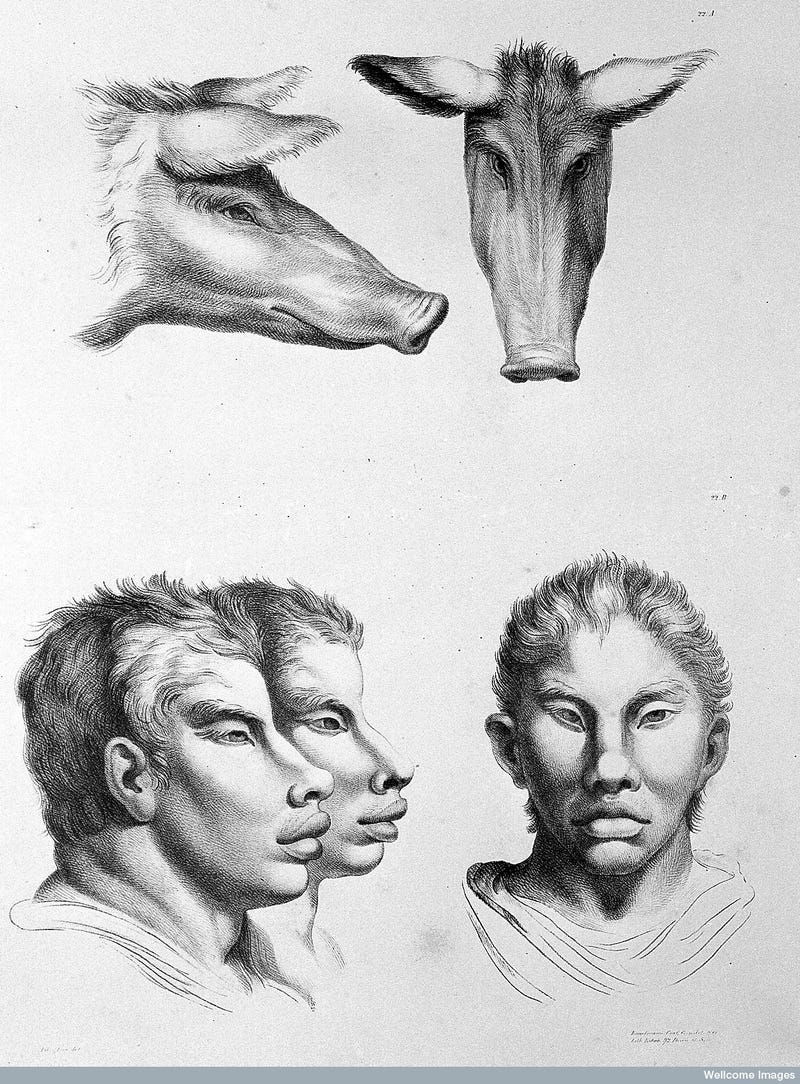 Rabbit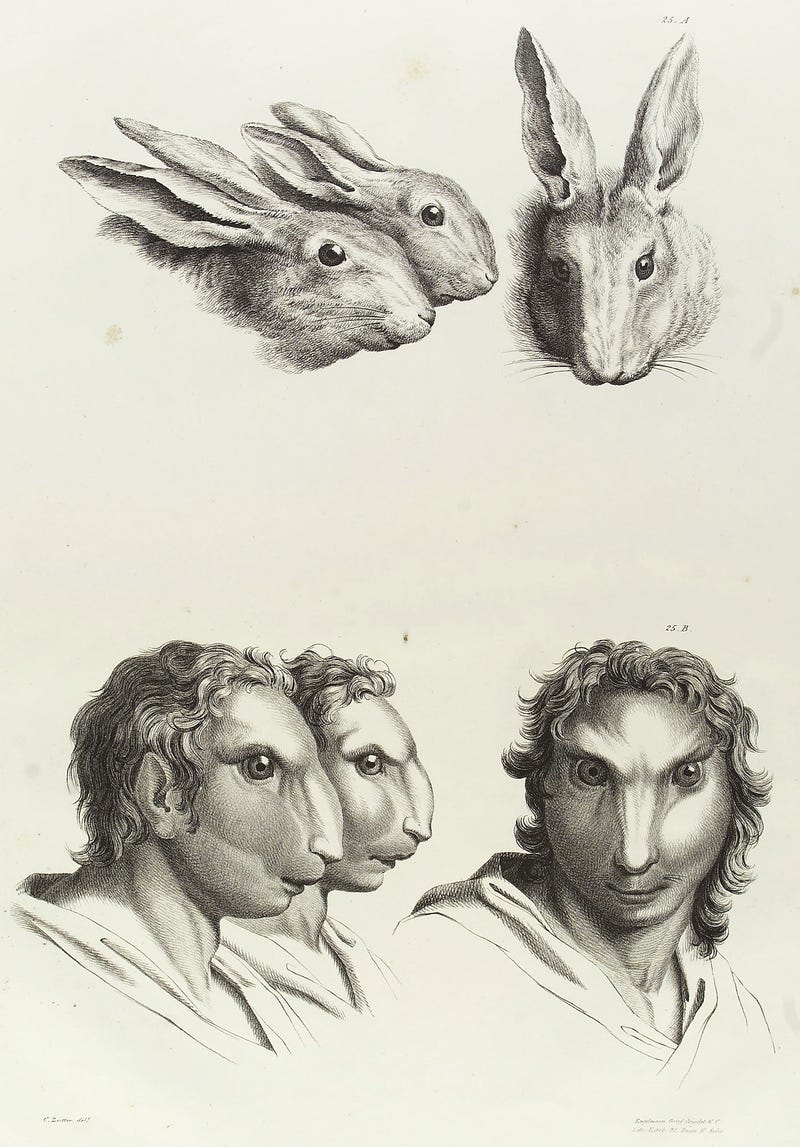 Raccoon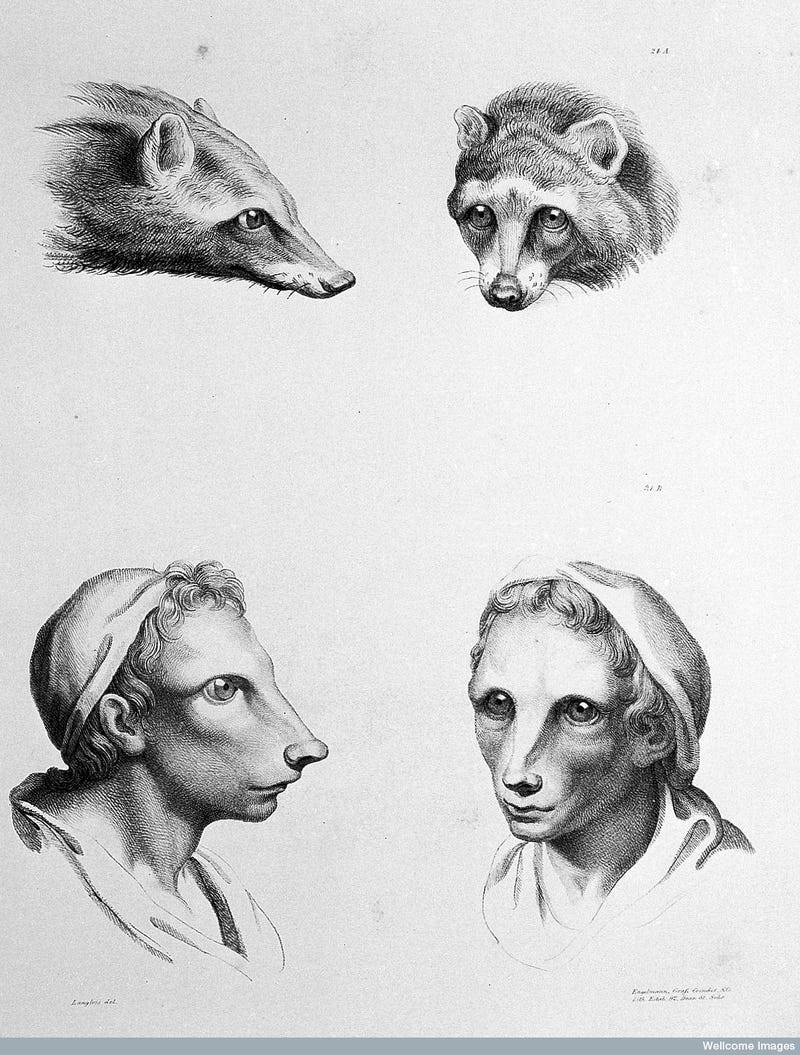 Ram