Weekly Tarotscope For January 29th 2018- Deviant Moon
I found this "Weekly Tarotscope by LAURA BOYLE" and it honestly gave me chills. Of course I read the Tarotscope for myself, but I also read the one for my friend. Both are 100% spot on.
Have you been working through something and you need some direction? Are you trying to keep the balance in your life but find yourself tipping one way or the other? Check out what your zodiac sign has to look forward to this week, and what to expect in the near future.
AQUARIUS – January 21 – February 18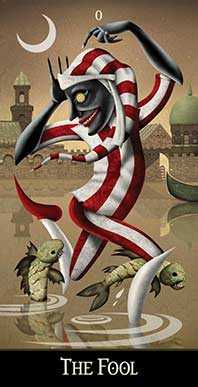 Look before you leap. That is the message of the Fool card. Are you being foolish? Have you considered all the implications of your proposed actions? There is no going back you know. With the Nine of Wands, this card always appears to be like the last piece of the jigsaw puzzle that needs to be slotted in, to make the jigsaw complete. But, I sense there is a feeling of unhappiness about things. Emotions are all over the place too. It seems that you're trying to kid yourself that this proposed course of action is for the best. You can't see any other solution that would serve you better. Archangel Chamuel wants to tell you that there is always a different way forwards. You don't have to take this opportunity or chance if you're not sure. Over the weekend, life is more as you would wish but on another note, it is far from how you would wish things to be. As I said, don't be too hasty, there is always, always, another solution.
PISCES -February 19 – March 20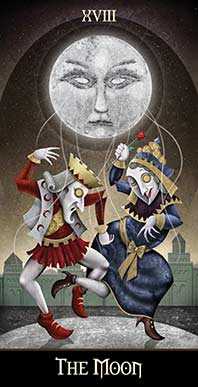 You are about to enter a completely new chapter in your life. Something has changed within you & now you are deemed ready, by the Universe to move on. I have a male energy showing who could well have an overseas of an overseas business connection. Not only is he going to be one of your biggest fans, but he is solid, dependable & very compassionate. He considers others before himself. Is he too good to be true? The Moon says that you should bide your time, see what happens next. Don't judge, don't question, just gracefully accept what is offered to you this week. Also, my friend, I forgot to mention, this person has a spiritual connection for I have the Two of Cups. The Karmic Twins, Twin Flames, two people who are, for the time being at least, meant to be together. There is an unmistakable magic bond here. It is not for you to question the whys the wherefores. Sit back in the knowledge that it is meant to be.
ARIES -March 21 – April 20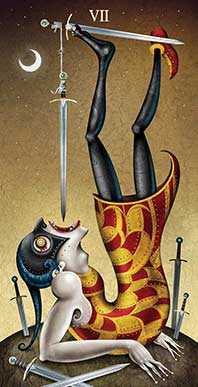 Life does not always go to plan & this week is one which demonstrates this all too well. With the Seven of Swords, this indicates that for the time being, just go with the flow. If you try to make change, all that you will be doing is wasting valuable time, effort & energy. Mid week, the focus will be on holidays, maybe travel for a future long weekend. During this time, you could well find yourself going back to basics. Your life is okay but you know that with a few tweaks here & there, it could be a damn sight better! Have a look over the horizon. Where do you want to be in a couple of years time? Are you just treading water at the moment? Don't let the years pass you by without having gone for a walk outside your comfort zone. You can always go back again if you chose to! Over the weekend, your focus is on money, of large sums! Archangel Gabriel will be around for you need to have a chat with someone soon.
TAURUS – April 21 – May 21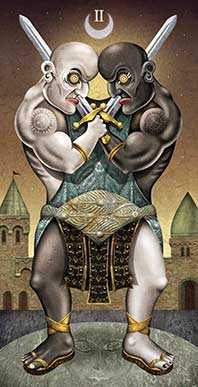 You seemed to have turned a corner & now you're ready to take up the gauntlet. You seem to have regained some energy & are ready to approach your life differently. Some of you may be embarking on a healthier lifestyle, others could be working on their general relationships. Your focus moving from the mid week mark onwards is of two very different male energies. One is dark in hair or skin colouring, the other man much fairer in colouring. The fairer of the two is much more dependable but also, it could be said, not such stimulating company! You feel that with one or other, or even both of them, you could progress a situation forwards here. When you consider these men, both have some very positive attributes & also some pretty negative ones too. Maybe neither of these men are quite what you need in your life at the moment to feel complete. Archangel Sandalphon wants you to connect to higher realms for guidance.
GEMINI – May 22 – June 21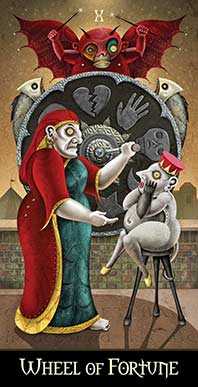 The Wheel of Fortune – hold tight! You are now on one of life's little journeys, your life is going to change forever, so say Goodbye to the old & Hello to the new. Emotions are out of kilter at the moment too, but in time, things will stabilise. Believe me – everything, in time has a knack of getting sorted, then we wonder why we wasted so much time worrying over situations out of our control! Yes, feel cheated, feel a victim around the mid week mark for by feeling this, you are in touch with your emotions. Archangel Gabriel will be around as we approach the weekend. You need to make your peace with someone or tackle a situation that you've been avoiding. You would very much like to have someone back in your life & with this communication, hopefully you both will be able to put your differences aside & get things back on track. A tip from the wise – keep your communications open & positive with this person.
CANCER -June 22 – July 22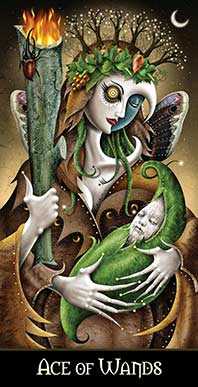 You are trying to keep too many balls in the air & if you don't take some time out this week to prioritise what is really important to you, then the Universe will make sure that in time you drop some of those balls. You can choose at the moment but if you decide not to, then that decision will be taken away from you. Tuesday I have a male energy, maybe a bit older than yourself & here lies a decision that needs to be made. It is a simple Yes or No that you have to make. Either choice will take your life in a totally different direction. I have two Aces showing over the weekend,, which means that there are two new opportunities just waiting for you to take. Take some time out, find a quiet place in order to think. In order to have a fresh start, you need to end a situation. That is a guarantee. Archangel Raphael wants you to bring about some silence in your mind & in your environment, in order to make the right decision for you.
LEO – July 23 – August 23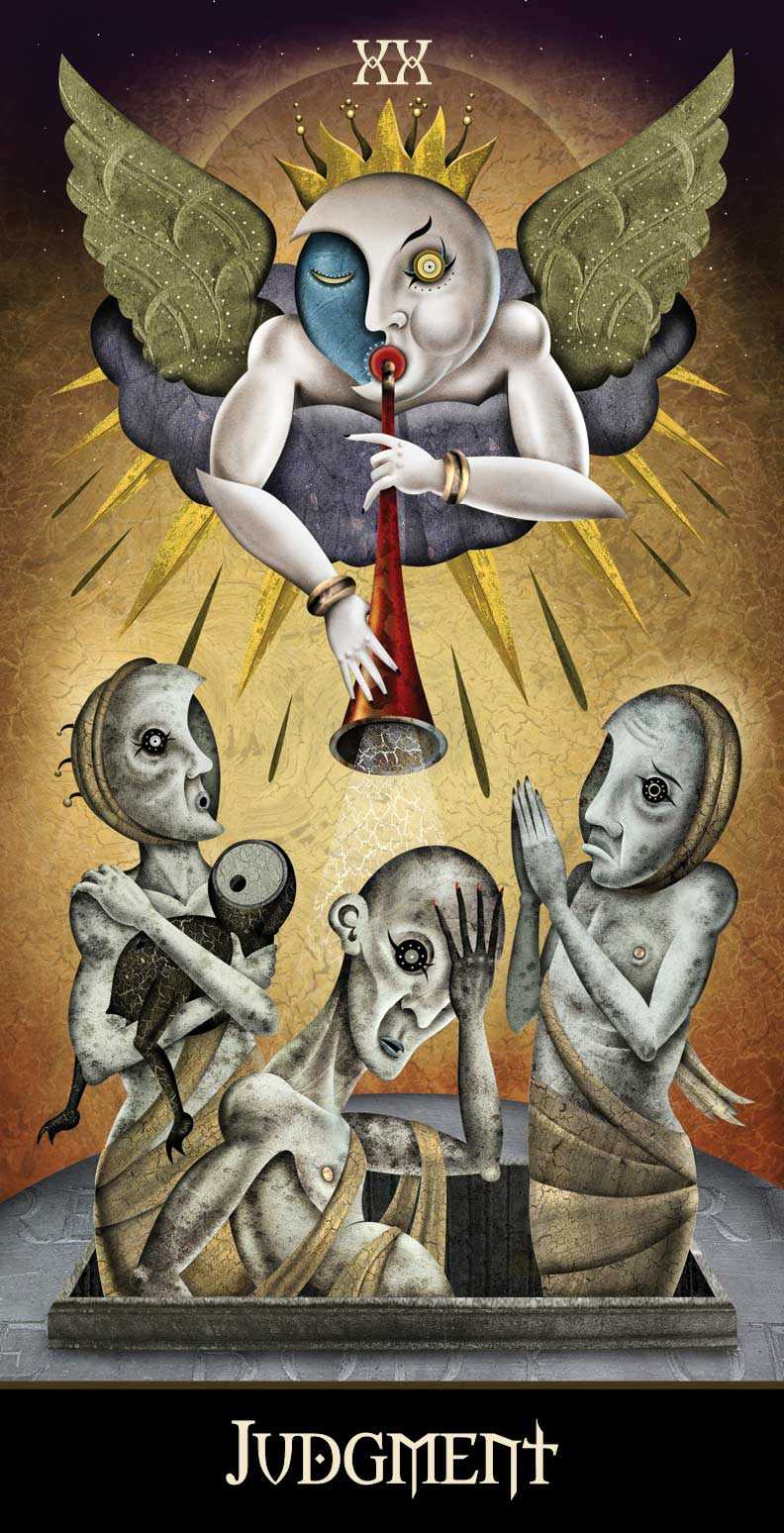 If you don't grasp opportunities this week, then the moment will be lost. I have the Judgement card showing at the start of this week & although money is not quite ticking all the boxes for you, that is not an excuse to rest on your laurels. The Universe will be working with you but once the clock has struck 12, on the night of the 31st, then the moment will have gone. Focus on your own, personal happiness. Your life, you have a choice as to how you live it. I know that change can be difficult & certainly where affairs of the heart are concerned. We all want to see the best in people, to believe in our loved ones but…. sometimes we have to also know when to let go. There is a situation, pertaining to your happiness which has to be sorted….. by you. They won't, for they don't need to! Archangel Michael wants you to be strong. He will help you when the going gets tough, but first you have to start the process.
VIRGO -August 24 – September 22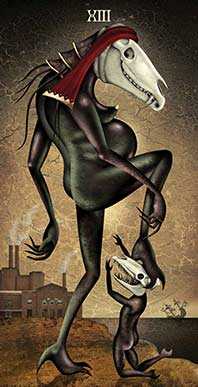 A situation is going to have to come to close this week & it is you that is going to have to pull all the stops out to ensure that this matter if finally dealt with. The lid can be firmly nailed down on the coffin so to speak – the Death Card! This situation cannot continue the way it has been & there is now, nowhere to hide. You have to face facts & it does involve a work or a business connection. There is a male energy showing mid week too. He is impulsive & he doesn't always consider his actions beforehand. Showing as the Suit of Swords, he is quite happy to enter into disputes but unless he has a fool-proof case, then what is the point? He has an amazing ability to unsettle even the most cordial of arrangements, be they business or be they social! Someone has to spend some cash in order to bring closure. Archangel Jeremiel wants you to let go of situations that you've been clinging onto. Everyone can then move forwards.
LIBRA -September 23 – October 23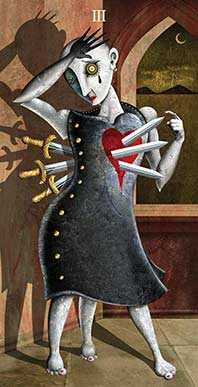 This is going to be a very tricky week for you & it's not one where you're going to be able to rest of your laurels if or when the going gets tough. The Three of Swords – disagreements, separation even from/with people that you are close to. Further words will be said around the mid week mark too. Ooops the Tower – Blimey. It's going to be a week for you! Good thing you've got a a sensible head on your shoulders is all that I can say! With the Tower, don't waste any more time trying to change situations that are in reality, too broken or damaged to repair. Put on a brave face, best foot forward & embrace change. Right away. Don't dilly dally any longer. Over the weekend, you are going to have to make some choices & some pretty important decisions. Ask your Guardian Angels & Spirit Guides to help you. Do some mediation with Archangel Uriel's help. What do you want to do? There is a female involved here too.
SCORPIO– October 24 – November 22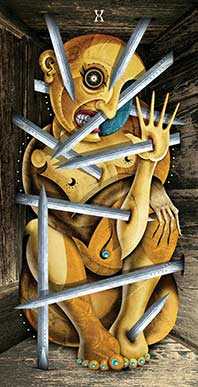 There is still major restriction around you but at least you've understood that at this moment in time, you can only do what you can do. Do your best, which I'm sure you're doing & sooner or later, if you throw enough mud, some will stick. Tuesday, I have a card of celebration of some sort & this is followed by the Star! You are, this week, going in the right direction, so don't allow anyone to throw a red herring your way. Stick to your plans & if others want you to change them, ask yourself if in fact, change would be best for you?. Or for them??? Over the weekend I have a female energy showing. She could well have a business interest going on. I have the suit of money – Pentacles, otherwise known as the suit of Coins. With the Ten of Swords standing alongside, it would appear as if there is going to be a blow dealt. Archangel Raphael says, remember the Star, you're on the right path. Don't turn your back on your plans.
SAGITTARIUS– November 23 – December 21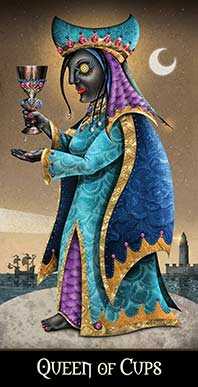 A lady who is not to be messed with at the start of the week. She is ready to bring her Sword down on anyone who messes with her head. Don't try to pull the wool over her eyes for this week she is on form. For the majority of this week, your focus will be on partnerships. You are considering the longer term & there could be the idea of a change of residence or country too. Life is more balanced for you than it has been for some time now. You feel more comfortable with your lot & you also feel that at last, you can relax, you don't have to worry about situations that could flare up at any time. Those days seem to have gone. Archangel Raphael wants you to relax & enjoy yourself. Maybe there are certain elements in life that you could consider giving up! Do you have to work so hard? Do you want to holiday more often? This weekend seems to herald a new start for you. With the suit of Cups, that is love, happiness & contentment.
CAPRICORN– December 22 – January 20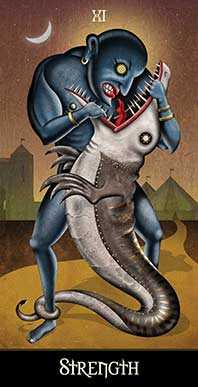 Signing of legal paperwork could be on the cards for the Goat this week. Others will find themselves embarking on financial dealings. For many of you, it will entail both of these. I have both male & female energies so it does seem as if this is to do with the both of them. The male seems to be holding the purse strings or have the financial upper hand. The female is showing herself as someone who is loyal & hard working. She could well be wanting to embark on something new. It could be working on the dynamics of their 'relationship, for others, it could be a new work opportunity. Nearing the weekend, you're not going to be feeling quite so convinced as others believe you are, but, like a Goat to the slaughter, what else can you do, other than trot along? You have a feeling what might lie ahead but….Money is balanced for you, so no great loss. Archangel Haniel wants you to bring peace & harmony to your life.